Markel, the insurance operation within Markel Group Inc. (NYSE: MKL), has appointed Chris Conyard as Digital & Portfolio Executive in its distribution strategies and business development (DS&BD) team.
In his new position, Conyard will work closely with the underwriting and business development teams to support Markel's long-term sustainable growth and operational effectiveness. He will also play an imperative role in helping to lead and develop Markel's distribution strategy.
With more than 20 years of experience in the global insurance industry, Conyard joins from American International Group (AIG), where he was responsible for distribution strategy and strategic broker relationships. Prior to this Conyard spent more than a decade with Chubb, holding various senior underwriting and distribution roles across its Accident & Health (A&H) operations.
Conyard will be based at Markel's London office and report to Dan Martin, Managing Director of DS&BD at Markel International.
Martin commented: "At Markel, distribution is at the forefront of our strategy, given the rapidly changing nature of risk, combined with the increased digitisation of the global insurance marketplace, and evolving buying habits of our customers. This role represents a step change in our approach. Chris's diverse experience, long-standing trading relationships and considered, collegiate approach make him ideally suited to this exciting new challenge."
Conyard added: "Markel's Wholesale DS&BD team has gone from strength-to-strength under Dan's leadership, and I am looking forward to working within this vibrant and growing team. Markel is well known as a leader in almost all of its specialty classes. It is crucial that we remain agile and adaptive to the risk needs of our clients, the territories in which we operate, and the methods of distribution that we use across a rapidly changing marketplace."
Stay Ahead of the Financial Curve with Our Latest Fintech News Updates!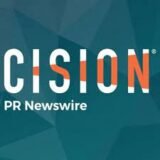 PRNewswire