The payments technology leader Mastercard has signed an MoU (Memorandum of understanding) with Hub71, as a part of the efforts of the company to accelerate innovation in the fintech industry. Hub71 is known in the fintech news space for having a tech ecosystem based in the Abu Dhabi Global Market Square as an incubator for global fintech startups as well as leading tech organizations.
Hub71 is a flagship initiative of the AED50 billion Ghadan 21 program that was established for the purpose of boosting the existing agenda of the economic growth of Abu Dhabi. It was also put in place to serve the purpose of creating an ecosystem for entrepreneurs where they can thrive.Fintech News

The mission of Hub71 of boosting innovation through partnerships is in line with the MoU, as it provides several startups opportunities of working together while leveraging each other's strengths. This partnership of Mastercard with Hub71 will help in identifying relevant organizations for the startup engagement program Start Path, by Mastercard, to open up market access for the startups of Hub71 as well the companies of Start Path, mutually benefiting each other.
Gaurang Shah, the senior vice-president of digital payments and labs at Mastercard Middle East and Africa stated that innovation runs in the DNA of Mastercard. The company is constantly looking out for new ways for reinforcing technology, and this collaboration with Hub71 can achieve the establishment of some of the unique solutions that these fintech startups and companies have to offer. The Start Path program is the global initiative of the company to engage with the brightest and best later-stage startups.
Gaurang further added that Mastercard is keen to be working with the global community of innovators of Hub71 and to back them early in the journey and throughout.
To know more about such fintech news and updates, follow the fintecbuzz. Fintecbuzz delivers regular information about the latest trends in the fintech industry around the world.

Chandrima is a Content management executive with a flair for creating high quality content irrespective of genre. She believes in crafting stories irrespective of genre and bringing them to a creative form. Prior to working for Hrtech Cube she was a Business Analyst with Capgemini.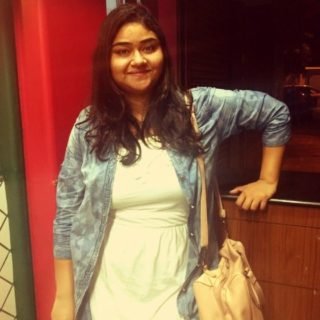 Chandrima S.