A fintech startup based out of London, Samrterly has secured £7 million for expanding its business of providing employees with the solution to automatically save and invest through their payroll, through the country. The fintech news reports recorded that this funding round was by family office Major Oak by investing the major share of £5 million. The remaining funding was acquired by the existing angels and crowd funders who chipped in.
The ISA (Individual Savings Account) allows the British citizens to earn interest without having to pay any income tax. Now, employees can have some of their income deducted from their payroll every month and put that amount directly into their ISA by using Smarterly.
Smarterly states that the system of the startup makes investing accessible to a much wider range of employees, with monthly minimums at just £10.
It also becomes easy to understand what exactly is happening with the investment because of personalized portfolios.
Smarterly was founded in 2014 and now the fintech startup has more than 100 employers in the UK that are serving more than 80,000 customers with around £230 million assets under management.
A part of this fresh funding supported the fintech firm in finishing off an acquisition of Salvus Major Trust. The announcement of this acquisition was made last month.
The company plans to invest the rest of its funding into product development and market expansion.
To know more about such fintech news and latest information, stay tuned to the fintecbuzz. Fintecbuzz rolls out regular updates about the on-going and upcoming trends in the fintech industry across the world.

Aashish is currently a Content writer at FintecBuzz. He is an enthusiastic and avid writer. His key region of interests include covering different aspects of technology and mixing them up with layman ideologies to pan out an interesting take. His main area of interests range from medical journals to marketing arena.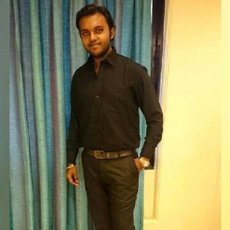 Ashish Y.