Digital payment appears omnipresent these days. With the rapid growth in online transactions in the past few years, digital payment platforms have evolved with the help of cutting-edge technology. Digitization in payments promotes a safe, convenient, and fast way for individuals around the world, and digital payment apps development has made digitization more prevalent than ever.
In such a scenario, isn't it interesting to look at what 2020 has brought for us? Let's go through some of the top digital payment trends set to rule the world in the coming years.
Before we begin with the trends, let us first have a look at the history of digital payments,
Online payments started in the 1990s. The Stanford Federal Credit Union was the first institution to offer online banking services to customers in 1994. However, early online payment solutions were not very user friendly, requiring specialised knowledge of data transfer protocol.
Millicent and Ecash were the early players in digital payments, which offered services that used micropayment systems and electronic alternatives to cash, like digital cash, e-money or tokens.
The founding of e-commerce pioneer Amazon in the year 1994 provided further impetus to these early digital payment efforts.
One of the earliest organizations to specialise in online payment was PayPal, which started as an online money transfer service in 1999. Its popularity took off when it became well-known with eBay users. All these factors laid the foundation of digital payments that we use today.
Top Digital Payment Trends to Watch in 2020
The digital payment solution drives the FinTech concept that arises by converging finance and technology. Here are seven trends to consider.
Advent of 5G and Hyperconnectivity
With the roll-out of 5G, lightning-fast connectivity will become a reality in the year 2020. Businesses will move forward to take advantage of this revolutionary technology. The digital payment platform will certainly have the impact of 5G to make transactions even faster from anywhere. It is possible to make the most of AI, cloud, and IoT with the use of 5G for managing multiple transactions at once.
We can't rule out the possibility of IoT-based micropayments in the future. The connected devices will be transformed into payment channels and 5G will enable them to act instantly. In other words, we are going to have a hyper-connected world soon thanks to 5G.
Sound-based Payment Platform
This new approach is based on sound waves. Most of the smartphones are compatible with sound waves, and users can transact via sound waves without using the Internet. Mobile wallet app development firms can integrate this feature for improved convenience. As per this method, sound waves carry out the encrypted data related to payment. The sound waves come from a terminal that carries data to the user's smartphone.
Now, the smartphone converts the digital data into an analogue signal that concludes the transaction. A simple and easy-to-use software solution can enable you to facilitate users with sound-based payment Platforms. There is no need for additional hardware in this technology.
Smart Speaker-based Payments
The trend of smart speakers is here for a will now and will stay for a very long time. Users can give commands and get vocal answers as responses. Be it booking a cab, getting climate and news updates, or getting information about restaurants, smart speakers always remain handy. Software giants such as Google, Apple, and Amazon, are big players in the smart speakers market. Today, smart players offer a convenient method to bring automation at home. In the coming time, it is possible to pay through smart speakers. Security concerns keep users away from using speakers for online transactions, but with more safety features in the coming future, we will see the gradual rise in this trend.
Cryptocurrency
Did you know that more than 40 million cryptocurrency wallets are created to date? Though the price of bitcoins is fluctuating rapidly, the number of cryptocurrency wallet users continues to increase. The exponential growth in cryptocurrency-based transactions also impacts digital wallets. Over 2.1 billion users of a digital wallet solution provide great scope to the integration of cryptocurrency-based features.
With the advent of 5G and expansion of the digital wallet market, we will have more cryptocurrency wallets with user-friendly and advanced features for cryptocurrency-related transactions. The mobile wallet application development companies can integrate such features and make the wallet ready for bitcoins, ethereum, etc.
Contactless Payments
Contactless card transactions have begun to gain ground in the UK and the rest of the world in the year 2019. Google Pay and Apple Pay are quite popular among people all over the world. The year 2020 will witness a steep rise in contactless payments powered by NFC technology. NFC (Near Field Communication) is certainly better and more advanced than traditional PIN technology because NFC transfers the encrypted data to the Point Of Sales device instantly as compared to the PIN-based system. Countries such as China, the US, and the UK will remain the biggest users of this digital payment method.
It is predicted that 36% of all payments will be made through NFC-enabled contactless cards by 2027. It shows the growing importance of NFC-based payment worldwide.
International Remittance
It is one of the most popular trends of 2019, and this year, the trend is going to continue. It is expected that the total amount of remittance in the United States alone will increase by up to $143096 in the year 2023. Countries like the US, Canada, and Australia have witnessed record growth in global remittances. In the coming years, it is also expected that the remittances for the countries with low or middle income will also increase steadily.
Digital transformation has impacted the remittance industry also. Developing countries such as Mexico and the Philippines have also recorded growth in international remittances in the year 2019. This trend is going to continue over the period.
POS & Ecommerce
Point-of-Sale (POS) machines and eCommerce growth are other strong drivers of digital payment. POS terminals can also contribute to the growth of eCommerce. Though the penetration of POS machines is less worldwide, we can expect that more retailers will embrace this approach in 2020.
Also, digital POS machines will replace the cash-on-delivery model with digital transactions. These machines will also accept all the credit or debit cards. In a way, POS will boost digital transactions and eCommerce sectors. NFC, RFID, and QR codes can also be used seamlessly with the help of digital POS machines.

Aashish is currently a Content writer at FintecBuzz. He is an enthusiastic and avid writer. His key region of interests include covering different aspects of technology and mixing them up with layman ideologies to pan out an interesting take. His main area of interests range from medical journals to marketing arena.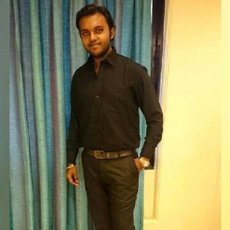 Ashish Y.