Fiduciary Trust of New England, a New Hampshire-chartered trust company serving individuals, financial advisors, and nonprofits, is pleased to announce the hiring of Jill Mastroianni, JD, LLM, as Vice President and Trust Counsel. In her new role, Mastroianni will advise FTNE on trust and estate administration matters and collaborate with investment advisors and outside estate planning attorneys. She will be based in the firm's Manchester, NH office and report to Fiduciary Trust Company's Chief Fiduciary Officer, Suma V. Nair, JD.
"Jill's extensive expertise in complex trust and estate planning matters, including directed and delegated trusts and private trust companies, will be a valuable asset to our team," said Nair. "We are delighted to welcome her aboard and are confident that her experience will further enhance our team of talented professionals to benefit our clients."
Mastroianni joins FTNE from Holland & Knight LLP (previously Waller Lansden Dortch and Davis, LLP) in Nashville, Tennessee, where she practiced in the Private Wealth Services group. Additionally, Mastroianni has served as the Secretary and Treasurer and on the Board of Directors of the Estate Planning Council of Middle Tennessee. She was also previously a member of the Tennessee Bankers' Association Legislative Committee and has produced extensive spoken and written content about a wide range of estate planning topics. Mastroianni earned a BA from Dartmouth College, a JD from Vanderbilt University Law School, and an LLM in Taxation from New York University.
Stay Ahead of the Financial Curve with Our Latest Fintech News Updates!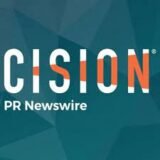 BusinessWire