Plinqit, the first platform that brings together automated savings, data-driven financial wellness content and virtual account management, has partnered with Bankjoy, a leading digital banking provider for banks and credit unions across the U.S.
Plinqit's financial wellness and savings platform now integrates directly with Bankjoy's award-winning digital banking solution. Bankjoy's extensive client roster of banks and credit unions can easily embed Plinqit's intuitive and automated savings tools and data-driven educational content within their online and mobile banking experiences. These institutions can leverage Plinqit's embedded financial wellness solutions to generate low-cost deposit growth while helping their members and customers save and spend wisely. As a result, more financial institutions can offer their account holders the tailored resources and support they need to live their best financial lives, right within their online or mobile banking app.
"At Bankjoy, we understand that consumers prefer to engage via online and mobile channels, so being able to offer an intuitive, feature-rich digital banking experience is critical for today's banks and credit unions," said Michael Duncan, CEO of Bankjoy. "One of Bankjoy's key differentiators is our ability to easily integrate with other services, like Plinqit, and further elevate the digital experience. In fact, new survey data from PYMNTS.com shows that nearly 60% of consumers would like to manage their personal banking, as well as their savings, in a single app. Our integration with Plinqit will empower more banks and credit unions to offer the experience that today's account holders expect."
"Encouraging people to save and build a positive financial future is our priority at Plinqit. We also believe banks and credit unions play a central role in the financial lives of their customers and members," said Kathleen Craig, founder and CEO of Plinqit. "Yet, consistently saving and planning ahead can be challenging, especially in a high-interest rate environment. According to a survey conducted by GOBankingRates, nearly one-third of Americans have less than $100 in their savings account. The good news is that people want to save and more than half of respondents said they would be willing to open a new savings account. With Plinqit and Bankjoy, financial institutions can make it easier and more rewarding for people to save while driving their institution's deposit growth."
Stay Ahead of the Financial Curve with Our Latest Fintech News Updates!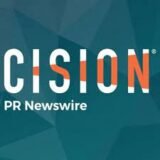 BusinessWire