MDOTM Ltd, the global provider of AI-driven investment solutions for financial institutions, announces new ChatGPT-powered features in Sphere, its investment platform for institutional investors.
The custom integration with ChatGPT APIs will leverage Sphere's proprietary insights and explainability data to generate bespoke portfolio commentaries. These new features will improve the suite of AI tools available to understand each portfolio's unique risk-return profile, positioning and exposure to risk factors.
According to data from the CFA Institute, explainable AI is a top priority among Asset and Wealth Management companies, with over 80% of surveyed investment professionals looking to integrate AI by 2023. Analysts at Forrester forecast that the market for AI software will grow 50% faster than the overall software market, reaching $64B by 2025.
Sphere is a no-code platform that leverages MDOTM Ltd's proprietary AI to provide unbiased investment inputs and manage portfolios at scale. The platform can be used independently or integrated within an existing investment process via APIs, allowing investment professionals to perform market regime forecasts, build custom market views, and create forward-looking investment portfolios with MDOTM's proprietary AI models.
Tommaso Migliore, CEO & Co-Founder of MDOTM Ltd, commented:
"Combining OpenAI ChatGPT's capabilities with our AI platform Sphere is a key step forward to provide portfolio and investment managers with the most sophisticated investment decision-making solution. By leveraging Sphere's proprietary information and metrics, this new integration will support our clients in having a more holistic picture of what drives their portfolio's positioning and, ultimately, navigate the investment landscape with unparalleled precision and confidence."
Fintech News – The Latest News in Financial Technology.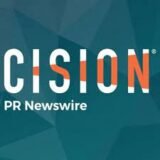 PRNewswire