YCharts, an investment research, analytics and client communication software platform, and Orion Advisor Tech, the premier provider of transformative wealthtech solutions, announced the release of an integration enhancement that allows for wealth professionals to organize accounts within YCharts by their type, risk, or purpose or allow them to run reports across different groups to better review or communicate a given investment direction.
Within Orion Advisor Tech, a Portfolio Group is a flexible grouping of Accounts within a given client/household. As popularity increases from Orion advisors to use Portfolio Groups, the integration aims to amplify ease of use when researching current or alternative investment strategies within YCharts.
"To better serve the market and enable our customers to streamline their daily workflows, it is important for YCharts to continue working with great integration partners like Orion to create a seamless investment research experience," said Sean Brown, President and CEO at YCharts. "Not only will this enhancement empower advisors to more easily and efficiently make smarter investment decisions for their clients, but it will also offer a more streamlined approach to monitoring a client's investments in one consolidated location," Sean added.
"Deepening our integration with investment research powerhouse YCharts simplifies the investment analysis process for advisors on our platform as they seek to make changes within client portfolios," said Brian McLaughlin, President of Orion Advisor Tech. "Advisors will be able to show and compare different investment options in an appealing interface, vastly improving their client communication while saving time in the process."
Fintech News – The Latest News in Financial Technology.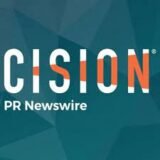 BusinessWire