medZERO, a leading provider of healthcare financial wellness solutions, is excited to announce its transformative AI-based strategy. This strategy will empower employees throughout their entire healthcare journey with paramount focus on financial wellness. By integrating the complex financial aspects of healthcare decision-making with AI, medZERO is revolutionizing the way individuals engage with their care. This ensures both their physical well-being and financial security.
Employee wellbeing and financial security are inseparably bound. According to a 2022 Mercer study, 68% of employees say they struggle to get the care they need due to cost. 44% of insured adults worry about affording their deductible before health insurance kicks in (Source: 2022 Kaiser Family Foundation Polling) and 41% of adults reported having some amount of health care debt. Among adults with health care debt, nearly 2 in 3 (64%) either put off or postponed getting care they needed, and half (51%) did not get a medical test or treatment that was recommended by a doctor (Source: 2022 KFF Health Care Debt Survey.)
"At medZERO, we recognize that healthcare accessibility extends far beyond financing. It encompasses a holistic journey where informed decisions and financial well-being play vital roles," emphasized Craig Froude, co-founder of medZERO. "Our strategy encompasses the entire employee healthcare continuum, harnessing the potential of AI and integrating financial wellness to empower individuals throughout their healthcare journey, fostering improved physical and financial outcomes."
Building upon its existing product, which provides on-demand, interest-free funds for qualified medical expenses including medical, dental, pharmacy, orthodontia, and more, medZERO is experienced in helping alleviate financial burdens. By integrating AI technology, the platform expands its capabilities to include personalized recommendations and financial guidance to help employees optimize their benefits – increasing accessibility and affordability for employees, while reducing costs for employers.
Furthermore, medZERO's AI features will enhance the user experience for employees when utilizing existing benefits decision support platforms. By integrating personalized financial guidance and on-demand access to interest-free funds, medZERO strengthens the capabilities of these platforms. This augmentation enables employees to understand the financial aspects of their healthcare decisions seamlessly and effortlessly in areas such as benefit plan selection, provider cost and quality assessment, and medical bill review – while also addressing potential cost barriers.
"Making the right financial choices when it comes to healthcare has become extremely difficult," said Howard Michalski, co-founder of medZERO. "Everything about it is complex, from plan choices to understanding deductibles and how much things cost to how to plan and save. Not to mention, how to pay for it."
"medZERO's strategy seamlessly integrates financial wellness into the healthcare decision-making process," Michalski continued. "With natural language processing and machine learning, we can provide employees with personalized recommendations and predictive insights tailored to their specific situation – that continue and evolve over time as their needs change."
"When combined with our existing programs that provide employees on-demand funds to cover care costs, we are uniquely positioned to be an active partner in how employees access their care, rather than just an advisor," said Froude. "We can help employees get the care they need, when they need it, while protecting their financial security."
medZERO's disruptive strategy combines cutting-edge technology, deep expertise in healthcare, and financial services to empower employees and optimize their healthcare experience while ensuring financial stability. The company plans to launch its initial AI-based capabilities later this year. For more information, please visit www.medZERO.com.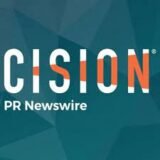 BusinessWire