Purpose-driven fintech Mission Lane today announced it is expanding its partnership with the data network Plaid to bring secure open finance solutions to its two million-plus customers.
The expanded partnership leverages Plaid's innovative open finance API data connectivity solution, which allows customers to securely connect their Mission Lane branded accounts to more than 7,000 apps and services powered by the Plaid network, such as digital payments and financial planning and investment tools to help them improve their financial outcomes.
Ensuring all consumers have access to modern financial tools has never been more critical. Facing inflation, market volatility and risk of recession, consumers are more reliant than ever on digital financial tools. Plaid's 2022 Fintech Effect Report found that more than half of Americans (53%) say that their financial stress increased over the past year, and 77% say accessing their finances from anywhere is helping them navigate a challenging economy.
"In today's world, consumers expect their finances to be seamless and at their fingertips. This is especially true for the many customers we work with who are trying to build or rebuild their financial lives and want to have a full picture of where they stand," said Shane Holdaway, CEO of Mission Lane. "We are so excited to expand our partnership with Plaid, which will help us serve more consumers and offer a connected, open finance solution across our products."
"Plaid is excited to expand our partnership with Mission Lane to ensure that even more people will benefit from financial inclusion," said Eric Sager, COO of Plaid. "The expanded partnership with Mission Lane will help millions of customers securely connect their accounts to the apps and services which will help those customers build the credit they need to lead healthier financial lives."
Plaid and Mission Lane have a shared vision to advance financial access to all. With the partnership, Mission Lane now utilizes more than 10 Plaid solutions and services to help realize this mission, including:
Plaid Assets, which enables customers to provide Mission Lane with information that can paint a holistic picture of customers' financial lives, allowing for better informed credit decisions for those traditionally shut out from financial services.
Plaid Signal, which leverages over 1K risk factors enabling Mission Lane to reduce ACH return rates and help customers avoid unwanted fees from financial institutions.
In addition to Assets, and Signal, Mission Lane also leverages Plaid's Investments, Liabilities, Transactions Refresh, Transactions, Auth, Identity and Balance solutions across the various products it services.
To learn more about Mission Lane's branded offerings, visit missionlane.com.
For more such Updates Log on to https://fintecbuzz.com/ Follow us on Google News Fintech News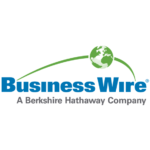 BusinessWire