Money20/20, the world's leading fintech show, regarded as the place where money does business, is set to host a series of regulatory sessions featuring top policymakers at its upcoming European show in Amsterdam.
Taking place at RAI Amsterdam on 6-8 June 2023, the show's sessions focused on regulatory developments have been carefully curated to provide its over 8,000 expected delegates with valuable insights and understanding into Europe's ever-evolving regulatory landscape.
"Money20/20 is the place where the entire money ecosystem comes together to debate and understand the rules for the future of financial services," said Scarlett Sieber, Chief Strategy & Growth Officer at Money20/20. "As one of the regulatory centres of the world, Europe is driving advancements in open banking, digital assets, privacy and security, and the conversations taking place on our stages in Amsterdam will have a direct impact on every player in the industry, from surging startups to global banks and tech giants."
Kicking off the regulatory conversations will be Alexandra Maniati, Senior Director, Innovation and Cybersecurity at the European Banking Federation, on Tuesday, 6 June at 10:35 CET on the Fusion Stage. She will be part of a session titled "Cloud on Europe's Terms: Sovereignty and Security in the Banking Sector", which will explore what a newly ignited sovereignty focus means for Europe's financial sector and how cloud service providers have created dedicated initiatives to serve European customers.
Beyond Europe, Orly Grinfeld, EVP, Head of Clearing at the Tel Aviv Stock Exchange (TASE) and Gil Cohen, Senior Deputy Accountant General, Head of Debt, Finance and Credit Division at the Israel Ministry of Finance will share insight from Israel's pilot to issue government bonds using a blockchain platform. "Digitising the Financial System, One Bond at a Time" will take place on the Fusion Stage on Tuesday, 6 June at 11:40 CET.
On Tuesday, 6 June at 12:10 CET, Petra Plompen, Head of New Initiatives at EBA Clearing will be joined by Barclays and Swift on a session on "What Makes a Successful ISO 20022 Implementation?". Hear from early adopters who have embraced this change and understand why the new format has a number of significant implications for all participants across the industry.
Wondering how you can strike the right balance between openness and protection? That's what Patrick De Neef, Chief Innovation Officer at De Nederlandsche Bank (Dutch Central Bank), Sheldon Mills, Executive Director, Consumers and Competition at the Financial Conduct Authority (FCA) and Emily Martin, Assistant Secretary, Policy, and Engagement Branch, Consumer Data and Digital Division at The Treasury (Australia), will debate on a session titled "Open Banking: The Quest for Harmony" on Tuesday, at 12:30 CET on the Elements Stage.
And if you're looking to understand how regulators are creating competition between payment methods in Europe, how open finance will unlock opportunities outside of core banking, and discover whether Europe's ambition to be the global trailblazer for open finance will be realised, make sure you tune in for the "What's Next for Open Banking and Open Finance in Europe?" session with Eric Ducoulombier, Head of Retail and Payments at the European Commission's Department of Financial Stability and Capital Markets (DG FISMA) on Tuesday, 6 June at 15:50 CET on the Fusion Stage.
"Making sense of MiCA" on the Elements Stage on Wednesday, 7 June at 11:20 CET is Vishal Sacheendran, Director, MENA & Europe at Binance. The European Union has greenlighted its MiCA regulation plans, offering the first major step towards international legal clarity in crypto asset regulation. But while legal experts will be poring over every page of MiCA, what does a typical crypto professional or entrepreneur need to know?
Among this year's most anticipated sessions counts "Finding DORA: A Deep Dive with European Banking Authority (EBA) Director Marilin Pikaro", which will take place on the Encore Stage on Wednesday, 7 June at 14:05 CET. Marilin will share the next steps from the EBA and its partners on the new regulatory framework, the Digital Operational Resilience Act (DORA), which is meant to strengthen the IT security of financial entities such as banks, insurance companies and investment firms against cyber attacks.
At 15:20 CET on Wednesday, 7 June on the Fusion stage, it's Germany's turn to discuss tokenised securities. Dr Florian Toncar, Parliamentary State Secretary at the Federal Ministry of Finance (Germany) will take on the stage to share how German regulators are driving the adoption of blockchain in the financial ecosystem on a session titled "Fully Regulated Tokenization of Real World Assets: Germany".
Discover all of the regulatory sessions at Money20/20 Europe by exploring the full agenda here.
Media can register for a complimentary press pass here.
Fintech News – The Latest News in Financial Technology.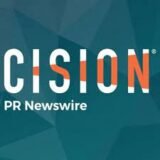 BusinessWire