Mountain America Credit Union (MACU) announces that they are renewing their mobile banking partnership with Access Softek, Inc., a decision that aligns with their continued commitment to their mission of "providing quality products and services through quality delivery systems."
Today, Mountain America Credit Union (MACU) formally announced that they are renewing their mobile banking partnership with Access Softek, Inc. headquartered in Berkeley, CA. MACU's decision aligns with their continued commitment to their mission of "providing quality products and services through quality delivery systems."
"We are thrilled to continue working closely with Access Softek and providing our members with a highly reliable, cutting-edge, high-quality mobile banking experience," stated Kelly Albiston, Senior Vice President and Chief Technology Officer of Mountain American Credit Union. "In this digital age, our members expect and deserve the best user experience available."
Access Softek set the standard for the digital banking landscape, developing the first downloadable apps for mobile banking technology. Since that time, Access Softek has constantly evolved their mobile banking platform to include the latest innovations in mobile technology.
Chris Doner, Chief Executive Officer and Owner of Access Softek, Inc., confirmed his commitment to MACU by adding, "We appreciate the opportunity to continue our now 10-year partnership with Mountain America Credit Union and remain committed to continually evolving and improving their member experience as a top priority." Doner added, "We take a mobile first and AI everywhere approach in all we do and are constantly pushing forward the boundaries of innovation in fintech services."
MACU's partnership renewal with Access Softek provides their members with uninterrupted mobile banking service entering the new year.
About Mountain America Credit Union
With more than 850,000 members and $9 billion in assets, Mountain America Credit Union assists members on the right path to help them identify and achieve financial dreams. Mountain America provides consumers and businesses with a variety of convenient, flexible products and services, as well as sound, timely advice. Members enjoy access to secure, cutting-edge mobile banking technology, over 95 branches across five states, thousands of shared-branching locations nationwide and more than 50,000 surcharge-free ATMs. Mountain America – safely guiding you forward along your financial journey. Learn more at macu.com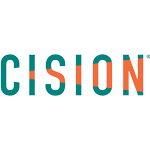 PRNewswire