Mitsubishi UFJ Financial Group (MUFG) announced today the hiring of five senior executives, and a total of at least 20 new team members, to significantly expand the capabilities of its Technology, Media and Telecom (TMT) Banking group to support the pre-IPO growth and middle-market public companies in the innovation ecosystem. Having launched the emerging technology banking platform three years ago, this most recent investment accelerates MUFG's growth aspirations in this space.
Bob Blee has joined MUFG as Managing Director and Head of Growth and Middle Market Technology Banking for the Americas, reporting to Bill Davidson, Global Head of TMT Banking. Bob will be based in the Bay Area.
Reporting to Blee and also joining MUFG as Managing Directors are Brian Boatman as Head of Sales, Brian Fitzpatrick as Head of Venture Capital Relationship Management and the Northern California Region, and Mike Shuhy as Head of Credit Solutions. Based in Seattle, the Bay Area, and Boston, respectively, they will lead the bank's efforts in providing deep domain expertise, consistent lending, and trusted partnership to fast-growing tech companies throughout their lifecycles.
Additionally, John Atanasoff will be joining the bank as a Managing Director and dedicated credit partner reporting to Larry Bressler, MUFG's Chief Credit Officer.
"With this strategic investment, MUFG will now be able to deliver full-service banking capabilities throughout our clients' growth lifecycles, including lending, cash management, interest rate and foreign exchange risk management, capital markets access, and advisory capabilities through our Intrepid subsidiary," Kevin Cronin, President and CEO of MUFG Americas, said. "As one of the world's leading financial institutions, MUFG is well-positioned to serve the needs of venture-backed companies and public companies alike through our proven stability, financial strength, and global footprint."
"This talent acquisition will accelerate MUFG's growth in the middle market and further solidify our end-to-end coverage model in Technology Banking from earlier stage private companies through large cap multinationals," Davidson said.
Most recently, Blee led Silicon Valley Bank's (SVB's) Technology Corporate Banking Division, which managed relationships with public and late-stage private companies in the U.S. tech sector. Previously, Blee held a variety of roles in SVB's California and Midwest geographies, including heading seed, early and mid-stage infrastructure, hardware, consumer internet, enterprise software and fintech banking in California. He was also responsible for SVB's mezzanine lending and syndicated lending practices. Before joining SVB in 2003, Blee was a co-founder of SAVO Group, a sales enablement platform provider which was acquired by Seismic. And prior to SAVO, he spent nine years as a commercial banker and manager at Comerica and LaSalle banks.
Boatman oversaw SVB's Corporate Banking practice in the Pacific Northwest, Southern California, Rocky Mountains, Southwest, South, and the Midwest. Prior to joining SVB in 2001, he was a vice president and loan officer in the Corporate Banking Group at U.S. Bank, and before that held roles for SAFECO Mutual Funds. Fitzpatrick was responsible for the SVB's Northern California market, leading teams covering client relationships across software, consumer/internet, FinTech, and hardware sectors. Before SVB, Fitzpatrick spent five years at Comerica in various roles. Shuhy held the role of SVB's Head of Corporate Banking Credit Solutions since 2020, and prior to that he was the Sector Head for National Corporate Accounts. He spent more than a decade at Bank of America Merrill Lynch before joining SVB. Atanasoff brings more than 30 years of experience in the financial industry, and most recently held the role of Credit Risk Manager at SVB, responsible for multiple sectors and stages. Before joining SVB, Atanasoff worked at Citizens Bank and Fleet Bank.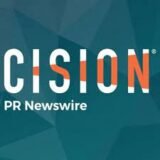 PRNewswire