National Advisors Trust announced today that they have partnered with Dynasty Financial Partners to offer a combination of trust services and wealth management to financial advisors seeking to expand and unify their services to clients.
According to James A. Combs Jr., President and CEO, National Advisors Holdings, Inc., "National Advisors Trust is excited to be partnering with Dynasty Financial Partners to help advisors expand their products and service offerings to help them retain and consolidate client assets. Trust services are an essential component of any comprehensive wealth solution. When integrated with the Dynasty platform, National Advisors Trust's solutions will help advisors unify the advice and planning processes. We welcome the opportunity to provide trust and custody solutions to its community of advisors."
National Advisors Trust is a support system that will continue to enhance the Dynasty platform giving financial advisors a means to increase asset retention and consolidation.  This partnership is designed to provide a solution to the firms on Dynasty's platform–and creates a readily available trust solution to the firm's business model.
"The partnership between National Advisors Trust (NAT) and Dynasty has a singular focus—providing our Network Partner Firms with additional tools and resources to deliver to their clients.  We felt NAT's client-centric focus fit well with our philosophy and we are excited about all of the potential synergies between the two firms," said Austin Philbin, Chief Administrative Officer, Dynasty Financial Partners.
Who Is National Advisors
National Advisors is a family of companies providing expert trust, custody, and concierge services to trusted advisors and the families they serve nationwide.
National Advisors Holdings, Inc. is a bank holding company governed by the Federal Reserve Bank. National Advisors' wholly owned subsidiaries include: National Advisors Trust Company, a non-depository trust company with a national banking association charter; National Advisors Trust of South Dakota, Inc., a state chartered non-depository trust company; and National Advisors Concierge Services, an LLC that provides ancillary products and services to advisors. The headquarters for the industry-leading, independent, advisor-friendly trust platform is located in Kansas City, Missouri with satellite offices located in Sioux Falls, South Dakota, and Houston, Texas. The companies serve trusted advisors of all types including RIAs, CPAs, banks, brokers, lawyers, and family offices.
Partnering with National Advisors is the ultimate trust relationship. You have spent years building relationships with clients who trust your judgment. You need a trust services partner you can depend on to help preserve and strengthen the enduring relationships you have created with your clients. Working together, we help you extend those relationships across generations. National Advisors Trust Company was the nation's first independent, advisor-owned national trust company. It was founded, in part, as a response to the dominance that large banks and trust companies exerted over the trust services market. The concept is simple; allow trusted advisors to cultivate and maintain the crucial client relationships, while providing reliable trust administrative services. This not only makes trust services more widely available and affordable for clients, but it also gives independent advisors the ability to offer trust services without fear of losing their clients to the large banks and trust companies.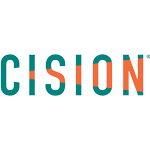 PRNewswire