NEAR Foundation announced a strategic partnership with MARBLEX, a blockchain specialized subsidiary under Netmarble Corp., to further expand Web3 ecosystem.
NEAR Foundation and MARBLEX plan to achieve mutual growth by linking with WARP Bridge to enable interactive collaboration, promoting global joint marketing events, and enhancing brand awareness through the signing of this strategic partnership.
NEAR Protocol will be the first to integrate with MARLBEX via WARP Bridge. Both MARBLEX existing and to-be launched games will be onboarded as a result. Users will be able to enjoy a variety of games and contents combined with NEAR Protocol's innate high user convenience. As such, the two companies plan on continuously collaborating to expand the Web3 ecosystem.
MARBLEX, which has signed a business agreement with NEAR Protocol, is a blockchain-powered subsidiary of Netmarble Corp, a well-established developer and publisher of mobile games, comprising more than 6,000 experts from across the globe. MARBLEX aims to bring the highest quality blockchain games to market by providing key services such as a cryptocurrency wallet, decentralized exchange, token staking and an NFT marketplace.
Junki Moon, Business Division Director of MARBLEX, added: "We, MARBLEX expect the NEAR Protocol's core narrative to play a pivotal role in bolstering the overall MBX 3.0 ecosystem. Through the collaborative integration of the NEAR Foundation's extensive technical expertise with content prowess of the MBX ecosystem, we will maintain our position as pioneers in the ever-evolving landscape of global blockchain trends."
Robbie Lim, GM, Partners and International at NEAR Foundation, stated, "This collaboration with MARBLEX will be an important milestone in promoting various use cases based on NEAR's Blockchain Operating System (BOS). We will continuously advance the gaming ecosystem of NEAR Protocol as well as attract numerous users to enter the Web3 scene by onboarding high-quality MBX content."
NEAR Korea Hub, which oversees business development in Korea and Asia, played a key role in this strategic partnership. Although NEAR Protocol is a relatively late entrant to the Korean market, the addition of Kakao Games' web3 arm BORA and WEMADE, and now Netmarble's MARBLEX to the NEAR ecosystem, has made it a significant player in the domestic Web3 game market this year.
Scott Lee, General Manager, NEAR Korea Hub, commented: "NEAR Protocol provides user experience similar to Web2 using Fast Auth account abstraction feature, greatly lowering the initial entry barrier to Web3. We will continue to seek out partnerships with excellent domestic companies such as Netmarble's subsidiary MARBLEX to implement a user-centered ecosystem where consumers can easily enjoy all services."
Fintech News – The Latest News in Financial Technology.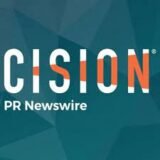 PRNewswire