PoetrYY Finance, the neobank, has officially launched, with a mission to transform the banking landscape for startups, small businesses, collegiate athletes, individuals, and underserved communities. PoetrYY Finance leverages Mbanq's cutting-edge Banking-as-a-Service (BaaS) platform to offer innovative, secure, and inclusive financial solutions.
PoetrYY is officially live – offering consumer banking products and services with immediate availability. The company stands out as a beacon of financial empowerment with comprehensive financial services and solutions that include debit cards, checking accounts and peer-to-peer payments. PoetrYY seamlessly integrates traditional banking services into an easy-to-use, mobile-friendly platform, equipped with advanced biometric technology for enhanced security.
Delon Turner, Chairman of PoetrYY, expressed his enthusiasm about the partnership with Mbanq: "Mbanq has been instrumental in helping PoetrYY bring its vision to life. Mbanq's technology, compliance, and operations support have been invaluable in creating and running our neobank efficiently and cost-effectively. We are excited to offer inclusive banking solutions that make a positive difference to the lives of our customers."
Mbanq's CEO, Vlad Lounegov weighed in on what sets PoetrYY apart, emphasizing the importance of community: "The team at PoetrYY Finance believes in US communities and the people that serve them. PoetrYY's inclusivity and market potential make it stand out in the neobanking space, with huge potential for growth."
PoetrYY Finance is deeply committed to unbanked and underbanked communities, aiming to simplify access to money management through mobile and digital technology. Its services cater to startups, small and medium businesses (SMBs), with a focus on disenfranchised and underserved communities.
PoetrYY Finance is also a FinTech innovator with several business products currently in the development stage, to pioneer:
A collegiate athletes Name, Image, & Likeness (NIL) financial service partnership that serves collegiate athletes with their NIL digital banking needs and helps them transition their collegiate earning power from the gridiron, court, and diamond, into robust checking, savings, and credit card programs.
A College & University Endowment Collective that focuses on Historically Black Colleges and Universities (HBCUs), to simplify the financial lives of students and to allow them to donate and monitor contributions to their educational establishment.
Stay Ahead of the Financial Curve with Our Latest Fintech News Updates!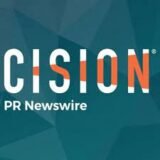 BusinessWire