Carlsquare North America is pleased to announce that David Lamb has joined our San Francisco office as a Director focused on high-growth Software and Technology.
Mr. Lamb was previously a Vice President with Citigroup's Global Technology Investment Banking Group. Prior to Citigroup, he was with Stifel Financial and Piper Jaffray in the Technology Investment Banking Divisions where he focused on global coverage of Software and Internet business. David got his start in Investment Banking as an analyst at Rutberg & Company and associate at Woodside Capital Partners where he focused on growth-stage technology businesses. David brings 15 years of technology investment banking and wide-ranging M&A experience to Carlsquare.
"We are thrilled to have David come aboard. As a respected banker to the technology industry, his extensive investment banking experience and solid buyer relationships will significantly enhance Carlsquare's US banking team," said Susan Blanco, Managing Partner at Carlsquare.
"It is a privilege to join such a talented group of colleagues. Working with the Carlsquare team, I am confident we will provide high-quality, independent, and differentiated advice to our clients and help them achieve their financial and strategic objectives," added David Lamb.
Fintech News – The Latest News in Financial Technology.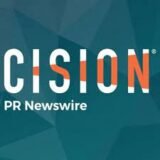 PRNewswire