FINEOS Corporation (ASX:FCL) and New Ireland Assurance Company plc today announced they have signed an agreement to provide the FINEOS Platform as a claims solution for group and individual income protection, life and critical illness (CI).
This investment comes as New Ireland looks to leverage new technologies to provide a superior claims experience for its more than 600,000 customers. New Ireland was the first wholly Irish-owned life assurance company to transact business in Ireland and is one of the country's largest life assurance companies.
FINEOS is the global leader providing end-to-end core systems for life, accident and health insurance. The company's SaaS FINEOS Platform was purpose-built for the disability and income protection industry. With the addition of New Ireland, FINEOS becomes the biggest provider of life assurance claims software in Ireland.
New Ireland will use the FINEOS Platform's policy capabilities to provide a system of record for customers at the time of claim. New technologies will automate many aspects of the claims process, ensuring a consistently superior claims experience is delivered to customers.
"FINEOS is especially proud to grow with another client here in our home market," said FINEOS CEO Michael Kelly. "We will support New Ireland on the path to seamless digital experiences for claimants and brokers."
Head of Customer Service and Operations Maureen Breslin said, "Our partnership with FINEOS is an exciting step toward the future for New Ireland. The FINEOS technology will let us streamline claims for our customers and provide them with an even more personalised service to help them when they need us most."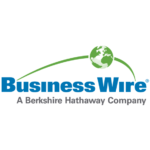 BusinessWire