NICE Actimize, a NICE (Nasdaq: NICE) business, and a leader in Autonomous Financial Crime Management, and Crowe LLP, a leader in public accounting, consulting and technology, today announced a global strategic collaboration in financial crime and compliance services and technology offerings to meet the growing pressures of digital transformation.
As financial services organizations look to adopt more automation and bring time to value to their operations, this collaboration will serve as an experienced guide to bridge the gaps in adopting modern automation technologies in this new environment.
Leveraging their global experience across financial crime management and solutions implementation, NICE Actimize's consulting and advisory teams along with Crowe's financial crime experts will work together to support customers in many areas, including the following:
Ensuring that financial crime detection and prevention systems are best configured and optimized to meet both operational requirements and the strictest regulatory expectations
Monitoring emerging financial crime risks through model governance and validation services
Providing strategic insights into the selection of advanced analytics technologies
Providing expertise for the proper data integration strategies to maximize the benefits of NICE Actimize, leveraging numerous years of practical hands-on experience.
"Crowe has long been focused on disruptive and emerging technologies, and the operational changes that digital transformation brings to our markets," said Arjun Kalra, a Principal at Crowe who specializes in financial crimes prevention. "We look forward to continue providing our considerable expertise by supporting NICE Actimize's customers and addressing areas where we can help streamline the journey to automation and increased productivity."
"Crowe, one of the industry's most respected names in consulting and technology services, is a natural complement to NICE Actimize's expertise in consulting and professional services, and we look forward to addressing operational challenges in this new era of transformation," said Craig Costigan, CEO, NICE Actimize. "Not only will this partnership enable us to better serve customers around the world, but this relationship opens up growth opportunities in new areas and markets for our portfolio of financial crime and compliance solutions."
Costigan added, "We are particularly excited about Crowe's experience with mid-market financial institutions. We look forward to this journey with Crowe."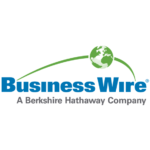 BusinessWire