NICE Actimize, a NICE business, announced that Global Banking & Finance Review, a financial media platform with over three million readers worldwide, has awarded the company its "Excellence in Innovation" award as a leading provider of Holistic Trade Surveillance solutions. The award honors NICE Actimize performance across all four major geographical regions, including North America, EMEA, Asia Pacific, and LATAM.
NICE Actimize's SURVEIL-X, the industry's comprehensive holistic conduct surveillance suite, includes solutions for markets surveillance, trade surveillance, communications monitoring, sales practices and suitability, conflicts of interest, and behavioral monitoring, among its leading offerings. The complete surveillance coverage includes more than 150 out of the box models, addresses 25 asset classes, and monitors nine communications types, helping hundreds of customers.
Recently NICE Actimize launched its breakthrough Compliancentral, a cloud-based, end-to-end communications monitoring and trade compliance platform for financial services firms. Compliancentral unifies communications capture, archiving, and surveillance into a single, robust cloud compliance platform, thereby reducing regulatory risk and dramatically lowering compliance costs.
Wanda Rich, Editor, Global Banking & Finance Review, said, "NICE Actimize has demonstrated continued excellence in advancing trade surveillance capabilities by leveraging innovation and agility only possible through advanced artificial intelligence and strengths in the cloud. Our judges and editorial team congratulate NICE Actimize for its outstanding contributions to innovative surveillance solutions addressing complex compliance requirements across four major global markets."
"NICE Actimize was the first to offer true AI-powered, comprehensive holistic trade surveillance," said Chris Wooten, EVP Vertical Markets, NICE. "SURVEIL-X helps compliance managers see more clearly what was done and what was said – by gaining insights from market movements, market events, trading patterns, and correlating it with news, communication data, HR data, compensation information, and more. We're honored that Global Banking and Finance Review recognized our team's hard work and innovation as we continue to support our customer's biggest compliance challenges."
The 2023 Global Banking & Finance Awards® recognitions included the following winning categories for NICE Actimize: Most Innovative Trade Surveillance Solution North America 2023; Most Innovative Trade Surveillance Solution EMEA 2023; Most Innovative Trade Surveillance Solution APAC 2023; and most innovative Trade Surveillance Solution LATAM 2023.
NICE Actimize has an extensive library of webinars on playback that address key issues in surveillance including, "How to Take Your Market Abuse Program to The Next Level;" "Building a Successful Trade and Communication Compliance Program;" and "AI and the Future of Conduct Surveillance: The Path to Better Detection."
Fintech News – The Latest News in Financial Technology.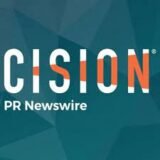 BusinessWire