Percent, the revolutionary platform that has created the modern credit marketplace, today announced that Nomura Strategic Ventures, LLC (NSV), has provided financing to support the company's innovation and growth through its venture debt fund, Nomura Strategic Ventures Fund 1. Nomura will also explore using the platform for their own deals.
"Our strategic initiatives will help unlock the potential of the platform that we have built thus far and help realize our long term vision to modernize private credit markets. Prior to Percent, transaction parties relied on antiquated systems and disjointed processes to manage the lifecycle of a private credit deal," said Nelson Chu, founder and CEO of Percent. "As we further expand into the venture debt asset class, we are thrilled to be working with the Nomura team as both an investor in Percent and as a potential user of our cutting edge platform."
Venture debt, an asset class within private credit, continues to grow in popularity and demand, especially in today's economic climate. According to PitchBook Data, venture debt in the US totaled $17.1 billion for the first half of 2022, up almost 10% from previous years. Preqin forecasts that the broader private credit market will continue to grow, with AUM more than doubling to $2.69 trillion by 2026, putting it on track to become the second-largest private capital asset class.
Percent is meeting this demand, and has modernized the industry by bringing public market efficiencies to private debt markets through its technology. By powering the sourcing, structuring, syndication, surveillance, and servicing of private credit transactions from beginning to end, the company allows participants to work more efficiently and transparently.
To date, Percent has closed over 390 deals and powered over $1 billion in investments on its platform since the company launched its first deal in 2019. Meanwhile, the historical average APY for investments on Percent's platform currently sits at 12.48%, while its current average APY is at 14.91%, presenting an extremely attractive opportunity for investors against the current market backdrop.
"We invest capital and also support the business-development objectives of startups," said Neeraj Hora, CEO of NSV. "We look forward to collaborating with Percent to explore primary and secondary distribution."
For more such Updates Log on to https://fintecbuzz.com/ Follow us on Google News Fintech News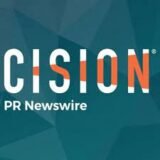 BusinessWire