Orchestra will help banks, credit unions and community banks bridge their legacy core infrastructure with new applications from NovoPayment and its broad ecosystem of partners and integrations
NovoPayment, a mission-critical financial and payments infrastructure provider, released Orchestra 2.0, an advanced cloud-based middleware orchestration layer of its industry-leading BaaS platform. Orchestra is designed to help financial institutions quickly modernize their infrastructure in a more secure, scalable, and cost-effective way. The solution enhancements include more capabilities, new API-based use cases to help developers build and deploy new applications, and expedited implementation times.
In a survey of over 200 community bank and credit union leaders conducted by NovoPayment and Forrester, 71% said their customers seek capabilities that can't be built into existing infrastructures. While most financial institutions still rely on legacy systems that pre-date the internet and are expensive to overhaul, smaller institutions are especially price sensitive and lack in-house tech capabilities. To overcome this challenge, more are adopting a middleware approach to modernizing their infrastructure and acquire more digital capabilities to bridge their internal tech gaps.
"Over the past few years, we've seen a rising demand from countless organizations for our middleware orchestration layer and endpoints in digital banking, payment and card solutions as they look to improve margins and reduce costs by leveraging reliable partnerships," said NovoPayment CEO Anabel Perez. "Orchestra serves as a streamlined, convenient way to unify user experiences and fast-track innovation while ensuring compliance."
Orchestra provides the opportunity for financial institutions to benefit from NovoPayment's technological depth and breadth of solutions and further capitalize on localizing experiences – such as remote customer onboarding, instant issuance of deposit accounts & payment credentials, secure remote & contactless commerce, and cash & treasury management, among others.
Orchestra's expansive set of over 60 integrations spans various relevant categories including:
Customer authentication (AML, KYC & biometrics)
Core banking systems
Card payment schemes, ACH and RTP rails
Payment gateways
Open banking
FX services & money transfers
Wallets & Super Apps
ERP & CRM systems
Credit decisioning & scoring
CBDC
Security & Artificial intelligence
Top-ups & bill payment providers
Cash-in / Cash-out networks
Loyalty and rewards
Gaming
Payroll providers
Card personalization
"Middleware serves as the vital conductor in the symphony of banking-as-a-service, enabling our customers to digitize their operations seamlessly and outperform their competitors," added Rama Ituarte, Chief Technology Officer at NovoPayment. "In an industry where agility, availability and scalability are the keys to success, Orchestra fosters innovation through simplified and automated business processes in agnostic, multi-cloud environments."
Fintech News – The Latest News in Financial Technology.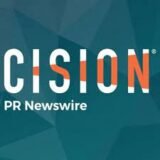 PRNewswire