Moneyhub and MX enable personalized money experiences powered by consumer-permissioned data sharing and actionable insights
Referral partnership will enable Moneyhub and MX to offer support for their clients in additional markets
Moneyhub, the award-winning data and payments platform built on the principles of Open Banking and Open Finance, has announced a strategic partnership with MX Technologies, Inc., a leader in Open Finance in North America. This partnership enables Moneyhub and MX to leverage each company's capabilities and networks to help drive positive outcomes for organizations and consumers in both Europe and North America.
Both organizations are driven by their missions to enhance the lifetime financial wellness of people and empower the world to be financially strong. Moneyhub and MX enable access to real-time data and insights that help consumers optimize their savings and investments, track their spending, reduce expenses, and pay down debt. Through this partnership, Moneyhub will be able to refer clients to MX for support in North America, while MX can in turn refer clients to Moneyhub who have a need for open finance solutions in European markets.
Moneyhub enables European consumers to share data on their terms, improve their financial health through automated money management, and gain access to more suitable products. At the same time, Moneyhub helps businesses better understand their customers to offer them more appropriate, relevant, and personalized products.
Through Moneyhub's award-winning Personal Finance Management platform and Open Banking APIs, Moneyhub gives consumers and businesses, with the consent of the customer, a holistic view of the consumer's financial situation. Businesses using Moneyhub's white-label products, APIs, or widgets in return, are able to utilize the insights gained from their customer's data to create more personalized products and communications that better suit their customers, and subsequently improve financial wellness and drive brand loyalty.
In addition, Moneyhub Decisioning tools help firms better assess applicants to ensure better financial well-being. Unlike traditional credit scoring, data-powered affordability checks can provide a real-time view of an applicant's financial information.
MX helps financial institutions, fintechs, businesses, and their consumers in the U.S. and Canada to understand and do more with financial data. MX improves business and consumer outcomes by helping to reliably connect and verify data with its industry-leading connectivity solutions and open finance APIs, surface data insights, and deliver personalized money experiences. MX enables trusted access to financial data and makes it actionable for financial institutions and fintechs to make intelligent business decisions and deliver superior money experiences that drive growth.
The partnership will help accelerate the adoption of Open Finance across North America and Europe, continuing to drive the industry shift on a global scale. Businesses using these products will be able to unlock the potential of Open Finance and move beyond that to use the power of Open Data to fuel their customer-focused initiatives.
Samantha Seaton, CEO at Moneyhub comments: "Forming a strategic partnership with MX is an exciting development for Moneyhub. It will allow our clients to use consent-driven data to improve their customers' financial lives, on a global scale. Both businesses are well aligned in terms of not only our products and services but also our vision and values. We're thrilled that we can, via this partnership, offer our current and future clients even greater opportunity, and are excited to work alongside MX to create better outcomes for consumers. And with finances stretched globally it has never been a more important time to focus on financial well-being."
Raymond den Hond, Chief Commercial Officer, Partners at MX says: "MX and Moneyhub share the belief that consumer-permissioned data sharing is critical to the future of our industry and we have an inherent responsibility to improve the money experience for consumers. Through this partnership, we're excited to tap into Moneyhub as an option to meet the needs of our clients who also operate in Europe, enabling them to deliver data-driven, personalized experiences and automated insights to consumers in both regions."
Fintech News – The Latest News in Financial Technology.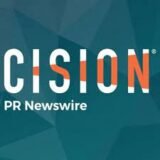 PRNewswire