Pocketbook, a white label embedded financial solution that provides branded banking options to small and medium sized businesses (SMBs), today announced a new digital wallet solution that will allow customers to accept payments directly from their own branded wallet. Pocketbook offers customers an alternative to legacy payment methods that are expensive, slow and built on outdated processing methods. As costs across businesses continue to rise, the growing digital wallet and payments space provides a low-risk, low-cost alternative to card payments that can eat up to 5% of a merchant's profits on every transaction.
Pocketbook is partnering with Bond, the leading embedded finance platform, to enable Pocketbook's SMB clients to offer a seamless experience to their customers by embedding an end-to-end white-label digital wallet hosted on the client's domain or app to complement its core product. Using Bond's Accounts and ACH APIs, Pocketbook digital wallets lower transaction costs through multiple payment methods and create an omni-transactable platform. Customers of these small businesses can send and receive payments from any account and also use the wallet as a store of value.
"After many years in banking at BBVA and at SMB neobank Azlo, I was able to see the needs and desires of SMB owners and operators first hand. Coming out of those experiences we knew that we needed to build a platform that not only addresses affordable and expedited payment processing but also provides the tools and integrations necessary for today's small businesses," said Pocketbook's Co-Founder and CEO, Bryan Crumpler. "After meeting with the Bond team, it was clear we had found the right partners to help us launch and execute the solution we designed quickly."
"We are excited to partner with such an experienced team at Pocketbook and see their digital wallets power transactions across a wide variety of industries," said Bond's General Counsel  Jonathan Grayson, who previously worked with the founding team at BBVA.
For more such Updates Log on to https://fintecbuzz.com/ Follow us on Google News Fintech News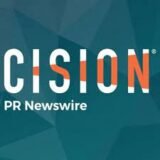 PRNewswire