Reseda Group, a wholly owned credit union service organization of MSU Federal Credit Union (MSUFCU), announced $8 million in investments to support and grow several emerging fintech companies. The investments are spread across the four companies — Nymbus, Flow Networks, Prizeout, and Larky — and are part of Reseda Group's efforts to bring innovative technology and solutions to help credit unions create a better member experience.
"At Reseda Group, we are focused on discovering and elevating the best and brightest fintechs and dynamic solution providers to help credit unions build better for their members and communities," said April Clobes, president and CEO of Reseda Group and MSUFCU. "We are excited to partner with these rising stars in the fintech space developing next-generation technologies that will transform the way people think about personal finance and the way credit unions think about digital banking."
Reseda Group's investments include:
Nymbus, a leading provider of banking technology solutions, enables banks and credit unions of any size to grow and attract new market segments. Based in 

Jacksonville, Florida

, Nymbus delivers a full suite of banking technology applications available to modernize and optimize existing channels, as well as the operational resources to get to market quickly with a full-scale digital brand immediately positioned at capturing new niche customer segments. Reseda Group is investing in Nymbus CUSO to create supportive structures for credit unions ready to grow and reach new markets.
Flow Networks is a consumer engagement and retention company. The Flow platform connects credit unions with cardholders during the payment moment for interactions, including rewards, offers, and loyalty experiences. Flow helps credit unions drive 

$20

–

$40

 in revenue per active card annually, through increasing transaction volume, improving transaction profitability, mitigating fraud, and adding cross sales. Reseda Group is investing in seed stage funding for the fintech and its goal to help credit unions "own the payment moment."
Prizeout is a performance-based ad-tech leader that allows customers to withdraw funds stored, earned, or won online with digital gift cards to their favorite brands. Prizeout has partnered with companies in more than 11 different industries. The 

New York City

-based company provides customers with a better experience by offering bonus value on transactions, giving them more for their money, instantly. Reseda Group is partnering with Prizeout to scale the platform, which also provides brands with a new advertising channel and partners a way to engage and retain customers.
Larky is a consumer engagement fintech provider that empowers financial institutions to proactively connect with their audience in the right place, at the right time. The 

Ann Arbor, Michigan

-based company advances digital transformation in the banking sector through its Larky nudge® platform, which delivers tailored turnkey push notification campaigns to selected account holders. Reseda Group is investing to maintain its ownership stake and help the fintech continue to grow. Since Reseda Group's initial investment in 2021, Larky has achieved record sales growth as clients use the Larky platform to increase credit card use, promote auto loans, share updates about branch hours, alert account holders about best practices to avoid scams, measure client satisfaction and more.
"Reseda Group is proud to partner with each one of these dynamic companies," said Ben Maxim, Reseda Group's chief technology officer and the chief digital strategy and innovation officer at MSUFCU. "Through strategic investments and partnerships with cutting-edge fintechs like Nymbus and innovative ad-tech companies like Prizeout, we are delivering an elevated member experience that will not only help credit unions remain successful and relevant, but also bringing new technologies, digital resources, and credit union industry solutions to market."
For more such Updates Log on to https://fintecbuzz.com/ Follow us on Google News Fintech News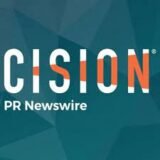 PRNewswire