BOSTON—Numerated, the financial technology company making it easy to purchase business banking products from banks and credit unions digitally, has been named to CB Insights' Fintech 250, an exclusive list of the top private technology companies transforming financial services today.
Numerated was selected as one of the most promising fintechs from a pool of 16,000 companies following a year of hypergrowth. This includes raising a $15M Series B investment round, welcoming more top-tier business banks as customers, expanding its platform, and rapidly launching digital lending experiences for the Paycheck Protection Program.
"2020 is a watershed year for the banking industry, where every financial institution must be branchless," said Dan O'Malley, co-founder and CEO of Numerated. "We've grown our partnerships with banks and credit unions 5X so far this year as they move with renewed urgency to stand up digital lending and digital account opening channels for their business customers. We're proud of the solutions we're bringing to these institutions and humbled to be included alongside so many innovators in this year's Fintech 250."
Founded in 2017, Numerated is best known for helping banks and credit unions offer their business customers loans in as few as 5 minutes, completely digitally. Today, the fintech continues to expand its platform to help financial institutions create award-winning digital lending and digital account opening experiences across their full suite of business banking products.
Numerated most recently made headlines during the Paycheck Protection Program, where it implemented digital lending experiences for nearly one-hundred banks and credit unions in weeks—automating $16 billion in Small Business Administration approvals for nearly 200,000 small businesses and 2.3 million American workers.
Members of The Fintech 250's 2020 cohort were selected based on a number of factors, including company-provided data, companies' business models and momentum in the market, and based on CB Insights' "proprietary algorithm that measures the overall health and growth potential of private companies."
"We're proud to, once again, recognize the 250 best private fintech companies globally. This year's Fintech 250 represents 25 countries and spans 19 categories — reimagining everything from retail banking and crypto, to insurance and asset management," said CB Insights CEO Anand Sanwal. "The previous Fintech 250 class raised more than $22 billion in investor financing and saw more than 20 exits after being recognized, and we expect this year's class will have similar success as they continue to transform how people and businesses spend, save, borrow, and invest their money."
For more such Updates Log on to https://fintecbuzz.com/ Follow us on Google News Fintech News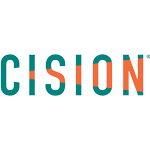 PRNewswire