Fintech Ohana had stated that the first product of the company, an e-wallet, will be seen giving the users the ability to pay for services, taxes, sending funds, and making QR payments without any cost. The startup has announced that it is expecting to launch this e-wallet in Argentina in August of this year. The fintech news arena has reported that the users can register on the website of the company, in the meantime, for getting the latest news and updates.
The fintech firm had already closed an equity round last year, December with the amount not disclosed. The round witnessed the participation of investors like Grupo Huentala Inversiones (HIH) and Chimpay SA. These funds were used by the firm for bringing together a team and developing the e-wallet.
Co-founders, Mariela Rerdanoski and Leonel Camsen bring the offerings of Ohana at a time where the users across the world with Argentina being no exception, are depending on digital solutions for moving around money.
In the wake of the outbreak and spread of the coronavirus globally, the adoption of online solutions is fast-tracked and resulted in an increased volume of electronic transactions and e-commerce.
This rise is here to stay, though with not the same intensity, but the products and services will be seen continuing to serve the online demands of transactions and digital payments.
To know more about such fintech news and updates, keep following the fintecbuzz. Fintecbuzz offers its users regular, high-quality, and timely insights as well as the latest and upcoming trends from in and around the industry of fintech.

Aashish is currently a Content writer at FintecBuzz. He is an enthusiastic and avid writer. His key region of interests include covering different aspects of technology and mixing them up with layman ideologies to pan out an interesting take. His main area of interests range from medical journals to marketing arena.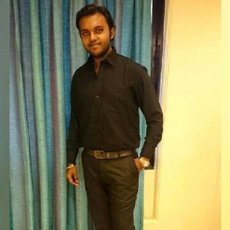 Ashish Y.