One Inc, the leading digital payments network for the insurance industry, is proud to announce its appearance on the Inc. 5000 list for the second consecutive year. This distinction underscores the company's unwavering commitment to offering top-tier digital payment solutions and consistently delivering value to insurance carriers. For 2023, One Inc ascended to the #2,371 position, making a leap of over six hundred places from its inaugural entry on the list. The ranking is based on the company's three-year total revenue growth of 126%.
"Achieving a spot on the Inc. 5000 list for a second consecutive year underscores One Inc's commitment to its clients and to the industry's revolution in digital payments," said Ian Drysdale, CEO of One Inc. "Our placement on the Inc. 5000 list is not just an indicator of our robust growth but also a validation of the tangible benefits our technology extends and to the steadfast trust from our insurance carriers. We remain committed to our promise of delivering an elevated and seamless policyholder experience."
"Running a business has only gotten harder since the end of the pandemic," says Inc. editor-in-chief Scott Omelianuk. "To make the Inc. 5000—with the fast growth that requires—is truly an accomplishment. Inc. is thrilled to honor the companies that are building our future."
One Inc powers a network of hundreds of insurance carriers, facilitates the processing of $58B in annual payment volume and boasts an impressive year-over-year revenue growth rate of 54%. The results are a direct response from the company's innovative carriers and partners who ranked payment solutions as their primary focus for digital transformation.
With over a decade of powering payments exclusively for insurance, One Inc has revolutionized the insurance industry. By reducing the dependence on paper checks, carriers are now able to deliver fast and secure digital payment options via policyholder-preferred channels and methods. With a reimagined premium and claim payments platform, offering built-in risk and fraud prevention controls, digital payments have become a more cost-effective and secure solution for the insurance marketplace.
Fintech News – The Latest News in Financial Technology.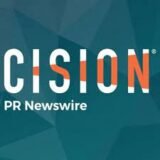 BusinessWire