OneBlinc, a disruptive fintech that brings affordable and fair financing options to money-strapped, poor credit individuals, announces free (no fee, no interest) salary advances to federal employees who may be in a tough financial situation. The salary advance is instantly deposited into the customer's bank account, for he or she to repay it in the next pay cycle.
"With more than 40 million people unemployed, those who have kept their jobs, may be the only ones in their households holding it together financially," said Fabio Torelli, CEO and Co-Founder of OneBlinc. "Many families are going through tough times. It's even worse for those who have poor credit. OneBlinc is here to help."
OneBlinc uses innovative technology to provide emergency loans to the underserved low-credit segment. Obtaining a loan is quick and easy: 1) sign up; 2) link bank account; and 3) validate information / accept funds offer. No credit check required.
"The pandemic highlighted the tight financial situation Americans face. At OneBlinc we get it. When the pandemic broke out, we shifted gears in our expansion plans into other markets, to launch in record time, the products we knew would help the most," commented Torelli.
Besides the free (no fee, no interest) salary advances, OneBlinc rolled out its rewards platform, OneClub, to offer loyal customers instant rewards, the possibility to skip loan payments and access to a dedicated customer relationship team. In May, for example, OneBlinc surprised its loyal customers by paying their Netflix monthly subscription, to make the lockdown a bit less stressful.
"We believe in building long-term relationships with our customers through human interactions. When our customers call, they speak to a customer relationship manager who advises them on how to get a better grip on their finances. Our goal is to help those who are in need financially by offering an alternative to payday lenders who are charging more than 300 percent interest on their loans." concluded Torelli.
OneBlinc's offer is available in eleven states, including Florida, Georgia and Texas, and has plans to expand internationally. The company has a 5-star rating on Trustpilot, Google and Facebook and is accredited by the Better Business Bureau.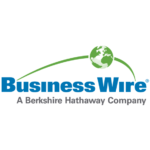 BusinessWire