The commercial release of OpenAI's ChatGPT platform has been the gateway to generative AI, a groundbreaking technology that spans across sectors. This revolutionary tech offers a powerful solution for the financial sector of the future, allowing banks to handle complex operations, process mammoth volumes of data, and produce insights that enable faster decision-making.
As a leader in delivering innovative payment solutions for over 25 years, Opus has a unique advantage in helping banks and other financial institutions to embrace AI-first solutions.
Referring to the rising popularity of generative AI and its potential use cases in financial services, Opus CEO, Praveen TM said, "As the BFSI industry begins grasping the power of generative AI, some potential use cases stand out, such as automating customer onboarding, virtual assistance, and code generation. An AI-first approach can bring agility to data-based decisioning as well, such as developing synthetic datasets to train AI/ML models for credit risk assessment or anti-money laundering. These innovative solutions will significantly reduce operational costs and enrich overall customer experience."
With generative AI taking center stage, financial organizations are realigning their digital transformation strategies. We can expect massive investments into AI and ML solutions in 2023. As a frontrunner in innovation focused on the financial sector, Opus has been proactively working with industry partners to develop sophisticated solutions and is poised to help organizations leapfrog into the future with AI adoption. As a leader in the payment modernization space, Opus is rolling out differentiated offerings, such as dynamic payment routing, payment enrichment, and AI-enabled cash flow forecast.
"To grasp what lies ahead for the banking and financial industry requires a futuristic analysis of AI/ML and large-language models (LLMs). Early adopters are going to benefit the most by capturing the imagination of customers with innovative solutions. As generative AI garners momentum, we have to be mindful of data security concerns as well. Operating in a heavily regulated industry, it's imperative to align innovation with established data protection norms," Praveen TM added.
Fintech News – The Latest News in Financial Technology.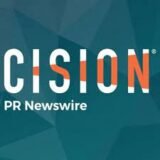 PRNewswire