Orchard Global today announced that Fredrik Gentzel is joining the firm as Chief Operating Officer based in London, adding key experience and leadership to the growing alternative asset manager.
In this role, Fredrik will lead Orchard Global's world-class operational teams, further strengthening the firm's capabilities of enhancing client data and information delivery, while enabling further asset and product growth. His appointment underlines the firm's ongoing commitment to excellence and measured growth as it provides solutions to investors around the world.
"Fredrik's experience as CEO and COO of Capula Investment Management make him uniquely qualified to lead Orchard Global's continued investment in systems, infrastructure, finance, and risk management. He will be a key contributor to our Executive Committee," said Paul Horvath, Chief Executive Officer of Orchard Global.
"Orchard Global's success speaks to the firm's dedication to deliberate growth and operational excellence. I look forward to contributing my experience and working with Paul and team to help lead the firm through its next phase," said Fredrik.
Fredrik brings over 23 years of financial markets experience to Orchard Global, having held senior leadership roles across front office and support functions on both the sell-side and buy-side. He was most recently the Chief Executive Officer of Capula Investment Management, having previously joined as President & Chief Operating Officer. He started his career as a derivatives trader at Deutsche Bank and subsequently held a range of management roles, including COO for the Fixed Income & Currencies division, CIO for Global Markets and Corporate Finance, and Global Head of Listed Derivatives.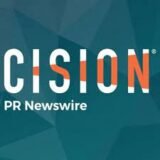 BusinessWire