Pavo, an innovative firm poised to transform the insurance industry, is excited to announce a strategic partnership with Finsure Consulting to consult on the development of next generation insurance software. Finsure Consulting, led by CEO Michelle Bothe, is a leading InsurTech consulting firm with deep subject matter knowledge in insurance and technology.
Pavo's has developed innovative software to deliver the first Premium Finance marketplace, making insurance more accessible and affordable. This pioneering technology, integrated directly into policy platforms, heralds a new era of transparency and competitiveness within the insurance market.
Katie Wexler, the CEO of Pavo, expressed her enthusiasm, saying, "We are thrilled to partner with Finsure Consulting on this cutting edge venture. Finsure's expertise in the insurance and technology arena is unparalleled, and Michelle Bothe's deep understanding of the integration process has been invaluable. The synergy between Pavo and Finsure Consulting is remarkable, and together, we are confident in our ability to bring a transformative solution to the insurance industry."
Michelle Bothe, CEO of Finsure Consulting, shared her excitement about the partnership: "The collaboration between Pavo and Finsure is a perfect fit. We work closely with MGAs, AMS and policy platforms, gaining invaluable insights into the needs of our audience. Together, we are poised to deliver a premium finance marketplace that sets new industry standards."
Fintech News – The Latest News in Financial Technology.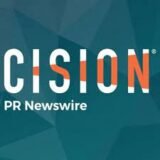 PRNewswire