Trousdale Ventures, LLC., a preeminent privately-held investment firm (www.TrousdaleVC.com), is thrilled to announce the appointment of esteemed finance and data analytics authority, Sachin Seth, to the role of Finance and Climate Venture Capitalist. This strategic addition to the team enhances Trousdale's leadership and aligns perfectly with the firm's ambitious growth trajectory.
With a rich 15-year tenure in the finance, data analytics, and semiconductor sectors, including a pivotal stint as a Senior Manager of Finance at Tesla and as a Senior Member of the Institute of Electrical and Electronics Engineers, Seth brings a wealth of knowledge and visionary leadership. His academic credentials are equally impressive, boasting a PhD in Electrical Engineering from Georgia Institute of Technology and an MBA in Finance and Marketing from The Wharton School.
Seth shared his excitement for his new role, saying, "I am deeply honored to join the forward-thinking team at Trousdale Ventures. We are united by shared core values, and I am particularly inspired by their commitment to investing in climate-centric, planet-first technologies. This opportunity presents a thrilling challenge, and I am genuinely excited to contribute to such a transformative endeavor."
Phillip Sarofim, Founder and Managing Partner of Trousdale Ventures, conveyed his enthusiasm for Sachin's appointment, saying, "Sachin embodies the spirit of innovation we champion at Trousdale. As a multifaceted industry leader, his addition to our team will undoubtedly propel our commitment to pioneering investments in the future of climate, mobility, and deep tech."
Trousdale Ventures maintains a robust investment portfolio of over 150 companies spanning diverse sectors, such as space and mobility, climate tech, deep tech, and health and wellness. The firm is renowned for fueling cutting-edge companies with potent intellectual property assets that embody planet-positive practices.
Fintech News – The Latest News in Financial Technology.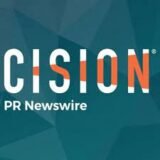 BusinessWire