Paysend, the card-to-card pioneer and international payments platform, is solidifying its money transfer services to Latin America by enabling U.S. customers to send money to Latin America quickly, securely and for a low fee through transfers to bank accounts. Since launching transfers to bank accounts in the Dominican Republic, Haiti, Jamaica and Mexico in 2022, U.S. customers will now be able to transfer money to friends and loved ones bank accounts in Bolivia, Colombia, Peru, Uruguay, Brazil, Chile and Argentina.
"At Paysend, we understand that remittances play an important role for our customers in supporting their loved ones," said Jairo Riveros, title, Paysend. "Given the current macroeconomic conditions, transferring funds play an even more important role, because it's being used to cover necessities like food and housing. By offering card-to-card, card-to-bank or card-to-digital wallet transfers, we're making it easier, and more affordable, for our U.S. customers to send money back home when their loved ones need it the most."
Empowering the Unbanked Communities in Latin America
Today, 70% of LatAm's population remains unbanked or underbanked. With a mission to improve financial inclusion across the globe and support migrants looking to send money back home, Paysend has stepped in to offer low fee, fast and secure transfers for the community as current economic pressures have made it more difficult to send funds.
This expanded offering comes on the heels of Paysend launching its Paysend Libre solution powered by Mastercard Send technology last year. With Paysend Libre, unbanked recipients located in Northern Central America (i.e., Guatemala, Honduras, El Salvador) can receive and utilize funds from the U.S. instantly through digital card.
As a global end-to-end payment platform, Paysend has a strong global payments network that includes partnerships with the major international card networks, including Visa, Mastercard and China Union Pay.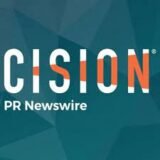 PRNewswire