PayZen, the fintech company tackling healthcare affordability with personalized, no-cost patient financing solutions, has raised a $220 million growth round to strengthen its leadership position as it pioneers the new category of Affordability Financing. The round is composed of $20 million in equity financing and a $200 million credit facility. The oversubscribed equity component was led by 7wireVentures, while Viola Credit provided a $200 million warehouse credit facility to support continued market expansion. This latest investment round reflects the significant and rapidly accelerating industry demand for PayZen's affordability financing platform since it was introduced last year.
Since PayZen's last round in November 2021, the healthcare-focused fintech company has doubled its revenue every month and expects its growth trajectory to continue due to expanding market need. PayZen will use the funds to scale its operations and product development as the interest in its platform continues to resonate with health systems seeking to address the payment challenges faced by their patients.
PayZen has significantly expanded its existing warehouse facility to fuel the increasing demand for its products by healthcare providers. As nearly 1 in 10 adults carries significant medical debt in light of rising healthcare costs, this expansion enables the company to directly improve the financial well-being of millions of U.S. healthcare consumers in a significant way.
"This exciting round is a testament to PayZen's product innovation and the immense need for more affordable payment options for patients who are trying to pay their medical bills," said Itzik Cohen, co-founder and CEO at PayZen. "Healthcare equity and affordability is a foundational problem in the U.S. Too many Americans have delayed or foregone getting the care they need because they aren't offered an affordable way to pay. At PayZen, we're determined to help fix this broken system."
7wireVentures (an established heavy-hitter in health-tech venture capital investments), Viola Group (a leading technology-focused investment group), and SignalFire (the first venture capital firm built from the ground up as a technology company) are expanding on their original investment after participating in PayZen's Series A round last year. All other current investors also participated, including Link Ventures and Picus Capital. As part of the latest round, Lee Shapiro, co-founder and managing partner at 7wireVentures, will join PayZen's board. Shapiro has more than 20 years of experience in the healthcare space including as President of Allscripts, and most recently as CFO of Livongo which he helped steer from launch through IPO and an $18.5 billion merger in 2020.
"With medical debt being the leading cause of bankruptcies in the U.S., and with so many people without the cash available to meet emergent health needs, there is a pressing need for a solution to address this challenge," said Shapiro. "PayZen is directly aligned with our beliefs at 7wireVentures in the importance of using technology-enabled services to resolve the hassles consumer face in accessing health and care. We are honored to work with this great team on this important mission."
Looking ahead to 2023, PayZen will accelerate its mission to make personalized, affordable, no-cost payment options available to all Americans, building on its technology lead to become the embedded finance platform of the healthcare industry. Hospitals and health systems that want to improve their revenue and cash flow while offering patients more affordable payment options should reach out to PayZen.
For more information, please visit: www.payzen.com.
For more such Updates Log on to https://fintecbuzz.com/ Follow us on Google News Fintech News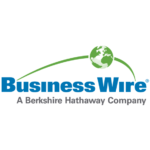 BusinessWire