Peachtree Group, an investment firm with a diverse portfolio of commercial real estate assets, announced a refreshed corporate brand position to showcase better the company's fully integrated investment and service platforms.
Accompanying the new brand position is a powerful new tagline, 'Guided by Intuition, Grounded by Expertise.' This succinct expression captures the essence of Peachtree Group's approach to investment strategies. The firm combines its intuitive understanding of commercial real estate with the wisdom of years of experience to make informed decisions that drive growth and deliver exceptional results.
"Our dedication to branding has empowered us to maintain a competitive advantage in attracting top-tier talent, ensuring we consistently have the finest minds and skills to navigate a rapidly evolving business landscape," said Greg Friedman, Peachtree Group's CEO and managing principal. "Furthermore, our strategic branding approach, focused on unifying our extensive range of businesses, is positioned to unlock even more of the untapped potential within our investment platform. This platform, which has already demonstrated its value in the hospitality sector, has been instrumental in our successful expansion and diversification into other real estate sectors and ventures."
The company has consolidated all affiliated brands under the Peachtree Group umbrella. This change unifies the Company's diverse portfolio of brands, including Stonehill and Peachtree Hospitality Management, into Peachtree Group Credit and Peachtree Group Hospitality Management, respectively.
"By bringing the company's brands together, we aim to leverage our collective strengths, streamline our operations and provide an enhanced experience for our valued partners," Friedman said.
Alongside the rebranding, Peachtree Group has unveiled a new logo that combines the simplified representation of a tree with the capital letter P letterform. It succinctly champions the company's roots and remarkable growth it achieved since its inception in 2007, driven by deep expertise and strategic foresight.
"The introduction of our refreshed brand position and logo marks an exciting new chapter in Peachtree Group's journey," said Jatin Desai, Peachtree Group's CFO and managing principal. "The consolidation of our affiliated companies under one unified name reflects our commitment to delivering a seamless and cohesive experience to all our stakeholders. Our new tagline embodies the balance of our innovative vision and the profound expertise that underpins our success."
Fintech News – The Latest News in Financial Technology.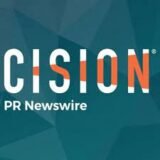 BusinessWire