The Algorand Foundation, the organization focused on growing the ecosystem for the world's most advanced, secure and reliable layer-1 blockchain, announces membership in the OpenWallet Foundation (OWF). OWF is an open source project advancing digital identity, access and payments by fostering collaboration across industries.
The news was shared on stage at the Open Source Summit Europe by OWF Board Members Ola Ben Har, Developer Relations Lead for Payments at Google, and Marie Austenaa, Head of Digital Identity for Visa.
Algorand is a distributed ledger & protocol built for real-world impact, with pure proof-of-stake consensus mechanism, instant block finality, atomic transaction groupings, and smart contract capabilities.
Hosted by Linux Foundation Europe, OWF provides a safe harbor for companies, non-profits, and the public sector to create open source software for interoperable digital wallets. Algorand joins a diverse group of member organizations including Google, Visa, Accenture, and the Cardano Foundation.
"Our role at Algorand Foundation is to support the development and scaling of enterprise-level web3 applications in our diverse ecosystem, and we recognize the ongoing significance of defining, contributing and adopting interoperable standards," says Bruno Martins, Principal Architect at Algorand Foundation. "We are thrilled to join the incredible network facilitated by OWF and look forward to working together to drive interoperability and innovation in digital wallets."
"Digital Wallets are critical for many use-cases from identity to access and of course crypto assets. Algorand is a leader in this space and I'm excited the Foundation joined OpenWallet," says Daniel Goldscheider, Founder and Executive Director at OWF.
Early this month, Algorand announced investments in two of the leading wallets in the Algorand ecosystem: Pera and Defly. The investments are intended to ensure a diverse and robust infrastructure and to support ecosystem growth.
Fintech News – The Latest News in Financial Technology.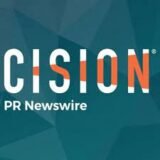 PRNewswire