Oakworth Capital Bank (OTCQX: OAKC) is proud to introduce additional members to its inaugural Central Carolinas board members.
Blake Evans, president & CEO of Salem Capital LLC; Kimberly Mize, owner of Kimberly Mize Consultants; and Steve Smith,  president of The McAulay Smith Firm will join previously announced Morrison Creech, former Wells Fargo Private Banking executive.
The Oakworth Central Carolinas market board is comprised of successful leaders with varying industry and community backgrounds. They exemplify Oakworth's core purpose of helping people succeed while demonstrating exceptional leadership through its core values (golden rule; character; innovative/creative spirit; professionalism; and work ethic) in Charlotte and the surrounding communities.
"These individuals are highly respected leaders in our community," said Tim Beck, managing director and market leader for Oakworth in Central Carolinas. "We are honored to welcome Blake, Kimberly and Steve in joining Morrison to our board, and we look forward to the valuable insight and guidance they will provide."
Evans specializes in commercial real estate, private equity, investment management, credit analysis, business banking and commercial underwriting, securities-based and private wealth lending and risk reporting and review.
"The quality of the team Oakworth has assembled speaks volumes," said Evans. "Oakworth truly gets behind its associates. Sometimes in the quest to be 'client first,' associate wellness and benefits, development and recognition get lost. Not at Oakworth. Their 96% associate retention rate speaks to the team-based culture."
Mize has worked with endowment management and in the nonprofit space for over 33 years.
"Our city is booming with businesses and professionals who are looking for more personalized services and a more curated experience," added Mize. "I am thrilled Oakworth is finally here to deliver just that."
Smith has successfully led hundreds of executive search engagements for Fortune 500 and middle-market companies in a wide variety of geographies and industries.
Smith said: "It is very clear that Oakworth wants to do things the right way. They've done an exceptional job of hiring great people and providing a culture in which the associates are motivated to go above and beyond."
Fintech News – The Latest News in Financial Technology.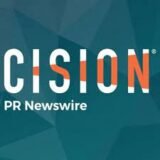 PRNewswire