Petra Funds Group ("Petra") today announced that Adam Weiss has joined the firm as Managing Director and Head of Credit. Mr. Weiss previously worked for Riverstone Holdings as the COO of Credit.
The new appointment corresponds with the expansion of Petra's private credit fund administration business, which has nearly doubled in size over the last twelve months. Mr. Weiss' experience building and effectively running the credit operations for a multi-national private investment firm will offer Petra's clients unrivaled expertise and is consistent with Petra's strategy of engaging seasoned professionals to become a true extension of their clients' finance teams. He will also offer Petra clients a best-in-class loan portfolio monitoring process tailored to track loan covenants, interest rate step-ups, post-closing obligations, financial reporting accuracy, borrowers' overall health, and other fully customizable needs.
Peter Haskopoulos, Managing Partner, said: "The need for specialized fund administration solutions delivered by experts has never been greater for credit funds. Implementing and running robust investment operations for an equity fund is very different from doing so for a credit fund, and there are few firms with teams who have actually scaled credit businesses from the inside. Adding Adam to our leadership team will help us continue to deliver best-in-breed fund administration solutions to global credit investment managers, including fund operations consulting, process development and implementation, fund administration, and reporting."
Prior to joining Petra, Mr. Weiss served as the COO of Credit for Riverstone Holdings, where he provided management and product expertise and led the efforts to improve the firm's credit offerings. While at Riverstone, he assisted in developing a robust portfolio monitoring and risk management framework, which was crucial to efficiently growing and scaling the credit business. In addition, he acted as a liaison between the credit investment professionals, the accounting team, and third-party service providers. Mr. Weiss was directly involved with managing liquidity and financing needs, valuation, counterparty relationship management/marketing efforts, trade allocations, settlements, FX, and operational due diligence.
"Adam is a long-time friend and leader in the credit space, and I'm delighted to welcome him to the Petra team," said Stephen Coats, Managing Partner. "We have been successful in establishing Petra as a different kind of fund administrator, one that puts professionals in place who have played on the field before to deliver solutions that private investment funds require to scale their operations. Adam's experience combined with the secular shifts towards private credit creates an opportunity to expand Petra's credit fund administration offering and deliver institutional-grade solutions for managers."
Adam Weiss added, "Petra has established a reputation for providing best-in-class solutions for global private equity, venture capital, and credit funds. I'm excited to work alongside Pete and Steve again and help build on the successful platform they've created."
For more such Updates Log on to https://fintecbuzz.com/ Follow us on Google News Fintech News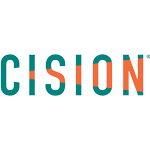 PRNewswire