Pi Network, a community of tens of millions of humans mining Pi cryptocurrency to use and build the Web3 app ecosystem, today announced a series of milestones for the growing organization, including a notable spike in full-time Core Team members, multiple app developments and new improvements to its native KYC ID review algorithms.
Despite the overall crypto market contraction, the Pi Core Team continues to grow, signaling the speedy development of the Pi Network ecosystem and its long-term vision. Since February of 2022, full-time team member headcount has increased almost 33% in critical areas such as product, engineering, and community. Pi Network's most recent hires include a new Senior Engineering Manager who will add more bandwidth to its technology management. The Pi Core team now stands around 40 strong and continues growing as the network expands and the ecosystem evolves.
"Given the breadth of work at Pi Network, the Core Team's growth will continue to enable more decentralized efforts from our community of over 35 million engaged members who collectively build this network. Pi Network's work is to empower those members in alignment with Pi's vision of an ecosystem that is built on the blockchain to support a new Web3 social network of a large community, all of whom are empowered to create and use utilities through its developer's platform and Pi apps. Building for that ambitious vision requires an all-hands approach from Pioneers, community developers, external partners, and the Core Team together," said Chengdiao Fan, a Founder and Head of Product at Pi Network. "By prioritizing the human aspect, focusing on building substance and adopting non-consensus long-term strategies, we've taken a more careful and deliberate path. We know that patience isn't a strength in the crypto space but we're confident in our approach: that's why we've been able to continue the Network's steady growth despite the downturn we've seen impacting some other crypto projects."
In addition, Pi Network has taken great strides in the product and ecosystem fronts with numerous updates and developments. Pi's current Enclosed Network period of Mainnet allows Pi to focus on completing KYC and Mainnet Migration for the majority of the network, and bootstrapping the Pi ecosystem with meaningful apps and utilities, without undue influence from external factors.
To that end, Pi has been diligently improving its KYC ID algorithms to expand access to its native KYC solution, officially launched March 14, 2022, as the primary mechanism to validate Pioneers' identities for Mainnet Migration. Since enabling mass KYC in June of last year, Pi has successfully validated over 3.8 million Pioneers to date.
Simultaneously, Pi has made significant efforts in building Developer Platform features and expanding community collaboration to foster Pi ecosystem growth, including the launch of PiOS, Pi's Open Source Software License which allows Pi Community Developers to create open source applications and tools and exclusively extends to use within the Pi Ecosystem. Recent ecosystem-related updates include work on App-to-User payments and Developer Wallets for improved Mainnet payment flows, the Pi "Brainstorm" app (where "Pioneers" can propose and explore various ideas and pair up with like-minded Pioneers to build real Pi platform apps, and more.
Moreover, Pi has emphasized app development through Core-Team-developed apps, external business partnerships, and the most recent Pi Hackathon which hosted over 6,400 participants, all to better source talent, concepts, and utilities for the community.
"With the much-anticipated 'Pi Day'—which celebrates the 4th anniversary of Pi's official launch—happening this March 14, we have some exciting programs in the pipeline that we are eager to introduce to the Pioneers and developers for our decentralized efforts to build the Pi ecosystem," said Dr. Nicolas Kokkalis, a Founder and Head of Technology. "At Pi, we're creating things and solving problems in a way that the world hasn't seen before."
For more such Updates Log on to https://fintecbuzz.com/ Follow us on Google News Fintech News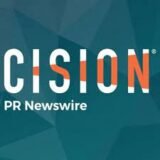 PRNewswire