Today, Ascend, the first modern insurance payments platform, announced that they have been endorsed by the National Association of Professional Insurance Agents (PIA) as its recommended payments and premium financing solution.
Ascend is the first modern insurance payments platform that provides automated, all-in-one financing, collections, and payables. PIA is a national organization supporting the growth and development of independent insurance agencies across the country. For decades, PIA has been known as 'the education association,' offering a wide array of education and professional development through its nationwide network of state and regional affiliate associations.
With this partnership, PIA and Ascend will work together with PIA affiliates to modernize how PIA members collect payments while creating a modern checkout experience for their insureds. In addition to creating a seamless experience for the insureds to pay for their policies, Ascend will be focused on helping PIA members bring operational efficiencies to their agency bill book of business.
"With the Independent Agency at the heart of who we look to serve at Ascend, we are excited about our partnership with the PIA and their member affiliates," says Chris Peabody, Head of Strategic Partnerships at Ascend. "Strengthening the Independent Agency channel is a core element to both our organizations and we look forward to partnering with them to make agency billing as easy as the direct bill for the independent agencies they serve."
The partnership will be rolled out to all PIA state members and their member agencies starting today.
"Our goal at PIA has always been to provide insurance professionals with the tools and resources they need to empower them in their work," says Robert Holt, Vice President, Products & Services at PIA. "With innovative platforms like Ascend, we are able to offer the best-in-class payments and financing solutions to our members nationwide."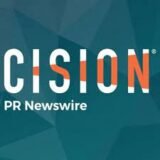 PRNewswire