Planet, a global software, payment, and technology solutions firm, has announced the appointment of Eric Heurtaux as its new Chief Financial Officer (CFO).
Heurtaux brings a strong track record in scaling fast-growing payments, software and technology businesses, most recently in his role as CFO at Mirakl. Prior to that, Eric served as CFO and a member of the Executive Committee at Worldline and before then as CFO for Atos Big Data & Security. Eric is a graduate of the Ecole des Mines de Paris and holds a Master of Business Administration from INSEAD.
Heurtaux also joins Planet's Board of Directors and will lead the Operating Group which is focused on Planet's operational transformation and delivery of revenue and profitability goals.
Commenting on Eric's appointment, Brent Warrington, Chief Executive Officer at Planet said: "Over the last 18 months, we've crafted an Executive Leadership Team that has the proven industry experience and skills needed to make a strong impact in our sector. Our sights are firmly set on turning Planet into one of the world's largest combined payments and software companies. I've no doubt that having Eric at the helm as our new CFO will help us achieve this with the financial leadership and experience he brings in scaling-up high growth payments and technology businesses."
Eric Heurtaux, Chief Financial Officer at Planet added: "I'm thrilled to be joining Planet at this exciting time. I'm looking forward to bringing vision, visibility, reliable insights and drive, as well as playing my part in helping the business to serve its strong customer base across the retail and hospitality sectors. We're on a collective journey to disrupt the industry and become a leader in integrated software and payments. I'm excited by the opportunity ahead to draw on my experience to help Planet achieve its ambition in this next phase of growth."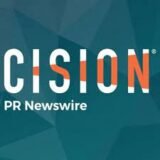 BusinessWire