Sapiens International Corporation, (NASDAQ: SPNS) (TASE: SPNS), a leading global provider of software solutions for the insurance industry, hosted its annual North America Customer Summit in Tucson, Arizona on October 23-25, 2023. Attendees included insurance customers, prospects, and partners, with industry-leading experts from Microsoft, Deloitte, Celent, and Datos Insights.
'Explore the Possibilities' was the theme of this event, which was designed to inform and inspire conference participants with the latest in technology and innovation from across the industry. Sessions included inspirational keynotes, insightful presentations, and expert panels on industry-critical topics such as generative AI, the case for the cloud, digital transformation, and driving innovation from vision to reality. The conference also gave participants the opportunity to learn about Sapiens' future roadmaps, R&D, and product development.
Agenda highlights included:
Carey Lohrenz

, the first female F-14 fighter pilot, U.S. Navy, delivered an inspirational keynote about fearless leadership and how to meet business challenges with an adaptive philosophy.
Anu Chawla, Senior Director, Microsoft Global Partner Solutions, delivered an industry keynote presentation that explored how AI is transforming the insurance industry.
Dedicated streams for all lines of business delivered by Sapiens Division Presidents and solution experts covered Sapiens' latest product developments and future roadmaps.
Sapiens unveiled Model.AI that incorporates Generative AI to accelerate time to market for decisioning, with the power of Microsoft Azure.
"The annual summit is always an exciting opportunity to connect with our customers, during informative sessions and insightful conversations, for collaborative inspiration and engagement," said Yaffa Cohen-Ifrah, CMO and Head of Investor Relations at Sapiens. "This year's event truly exceeded our expectations, with the enthusiasm of our attendees and the invaluable efforts of the Sapiens team."
"Our annual Customer Summit is a platform for our customers to gain valuable industry insights to drive their innovation journeys," said Roni Al-Dor, President and CEO, Sapiens. "Our success is tied to the success of our customers, and we are proud to help make a significant difference in their organizations."
The Partner showcase at the Summit provided 18 key insurtech partners with the opportunity to show how their offerings fit into the Sapiens ecosystem. The showcase included Microsoft, Cincom, Deloitte, InvoiceCloud, Whatfix, Charlee.ai, Datacrest, GhostDraft, Glia, Hi Marley, Infor, Intellagents, LTIMindtree, Milliman, ODG by mcg, One Inc, Paymentus and SmartPay.
Stay Ahead of the Financial Curve with Our Latest Fintech News Updates!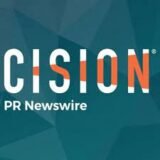 PRNewswire