The Estonian fintech that operates in Africa and focuses on providing the underbanked with access to mobility, Planet42 has announced that the firm has secured €2.2 million ($2.4 million). The fintech news arena notifies that this seed round was led by Change Ventures. It also witnessed backing from private supporters such as Martin Villig (Bolt), Kristjan Vilosius (Katana MRP), Marko Virkebau (MeetFrank), Ragnar Saas (Pipedrive), and various other Estonian tech entrepreneurs.
This fintech firm was launched in 2017 as CarGet for servicing the market of South Africa that is very well-known to the CFO and co-founder Marten Orgna, who ran African Investments for Trigon Capital. Planet42 enters into partnerships with dealerships all around South Africa for delivering access to a personal car to the vast clientele of underbanked customers of the company (9 out of 10 clients).
Erik Oja, the CEO, and co-founder of Planter42 stated that since public transportation in South Africa is underdeveloped and ride-hailing can prove to be prohibitively expensive for a lot of people, this means that having a personal vehicle is a requirement and a necessity for the people. In situations like these, family cars can turn out to be lifesavers, however, banks only direct their focus on expensive and newer vehicles while approving only 15% of applicants for car financing. This means the number of alternatives left for the lower and middle-income households are quite a few.
This fintech firm makes use of an automated scoring algorithm for processing the applications from clients based on affordability, credit bureau as well as alternative data. Once the approval is given to the application, the firm analyses the validation documents of the applicant such as payslips, IDs, and bank statements before buying a car from the dealership and then renting it out to the client. Comprehensive and mechanical insurance alongside tracking tech secures this asset.
To know more about such fintech news and information, follow the fintecbuzz. Fintecbuzz rolls out the latest trends from in and around the fintech industry across the world.

Chandrima is a Content management executive with a flair for creating high quality content irrespective of genre. She believes in crafting stories irrespective of genre and bringing them to a creative form. Prior to working for Hrtech Cube she was a Business Analyst with Capgemini.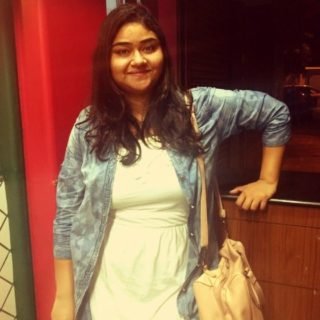 Chandrima S.