Please replace the release with the following corrected version due to multiple revisions.
The corrected release reads:
TEGRA118 WELCOMES ERIN LASCHINGER AS VICE PRESIDENT, CORPORATE STRATEGY
Financial services executive to lead new partnerships and drive corporate strategy and execution
Tegra118, a top provider of wealth and asset management technology solutions – and a portfolio company of Motive Partners, a specialist private equity Firm – announced its appointment of Erin Laschinger as Vice President of Corporate Strategy. In this role, Erin will identify and execute new partnership and growth opportunities for Tegra118 and lead corporate strategy.
Erin brings significant experience working alongside senior management teams in the financial and technology sectors to evaluate market opportunities. Most recently, she was a manager in the enterprise solutions group of Axoni, where she successfully deployed the firm's distributed ledger technology into the production environments of top tier investment banks. Prior to that, she was an associate at The Carlyle Group, where she evaluated private equity investments in technology with a focus on software, tech-enabled services, and financial technology.
"Erin's business acumen and experience make her an outstanding addition to our Tegra118 team, as she brings a fresh perspective in evaluating market trends, analyzing competitive intelligence, and driving long-term corporate strategy," said Cheryl Nash, Chief Executive Officer, Tegra118. "Her expertise and energy are a perfect complement to round out our leadership team—her contributions will be instrumental to the strategic direction of our business," she added. "I'm thrilled to have Erin on board."
Alvi Abuaf, Industry Partner at Motive Partners and Board Member at Tegra118, commented, "Erin's ability to identify transformational technology and M&A opportunities is critical as we look to extend our channels and the functionality of our platform. I'm delighted to welcome her to our team as we drive forward and exceed our clients' highest expectations."
"I'm excited to join Tegra118 and have this opportunity to draw from my experience to help guide and execute our business strategy and growth plan," said Erin Laschinger. "Tegra118 is perfectly positioned to lead change in our industry and execute on the transformation taking shape in financial technology. This is a unique opportunity and I'm honored to be part of the team."
Tegra118 is a market leader in providing innovative wealth management technology solutions. Together with our clients, we are building the future of wealth management technology. Learn more at www.tegra118.com.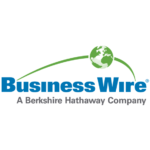 BusinessWire