SCP & CO, a leading private equity firm focused on mid-market investments in healthcare, human capital, information technology, and real estate, is pleased to announce an addition to its team to support the firm's growth. SCP & CO has recently appointed Matt Kemp to the position of Operating Principal.
Matt has spent nearly 20 years in a series of entrepreneurial roles, specializing in marketing and technology. Most recently, Mr. Kemp held dual roles as both Chief Marketing Officer and Chief Technology Officer at BlueGrace Logistics, a B2B tech-enabled 3PL based in Riverview, Florida. During his tenure at BlueGrace, he managed the marketing and business development teams as CMO while overseeing the software development and system engineering teams as CTO.
Scott Feuer, Chief Executive Officer of SCP & CO, commented: "At SCP & CO, we seek to leverage our network, resources, and experience to find unique opportunities, add velocity, and increase shareholder value. With that in mind, we are extremely pleased to add Matt Kemp to our team. His experience in growing companies across a broad spectrum of industries and with varying employee sizes will assist us in our objective to accelerate growth and build stronger companies in our portfolio."
Previously, Mr. Kemp launched, grew, and sold a variety of B2C and B2B start-ups. He has succeeded in building an online newspaper subscription agency, a student loan consolidation call center, a digital billboard advertising platform and a variety of other direct to consumer companies. His focus has always been on the intersection of marketing and technology, with particular interest in customer relationship management (CRM) programs, ecommerce enterprises, and software as a service (SaaS). Prior to his entrepreneurial endeavors, Matt began his career at Sears, Roebuck & Co., with roles in strategy, business development, and online project management.
"I am excited to join SCP & CO, a private equity company with exceedingly strong leadership. With a broad array of investments across information technology, healthcare, staffing, and real estate, I look forward to the challenge of developing new business opportunities and growing sales and marketing across the entire company portfolio" said Mr. Kemp.
Matt has a BSBA in Economics from the University of Florida and an MBA in Finance and Accounting from the University of Chicago Booth School of Business.
For more such Updates Log on to https://fintecbuzz.com/ Follow us on Google News Fintech News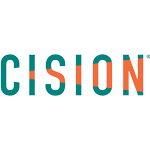 PRNewswire