New funding underscores demand for critical infrastructure to power the $15 trillion growing alternatives market Anduin, the trusted innovation leader empowering lasting investor relationships in the private markets, announced they have raised $15.6 million in Series B funding. 8VC led the round with participation from existing investors and GC1 Ventures.
Anduin's mission is to bring digital transformation to the private markets. Since their founding, Anduin's flexible platform has revolutionized how LPs of all types invest in alts. With their category-leading Fund Subscription, Data Room, and Investor Access, Anduin has helped 27,000+ investors onboard at 510+ funds and raise over $55B in capital globally.
"There is so much untapped opportunity in the private markets. The reliance on manual methods for onboarding, collecting documents, receiving funds, sending communications, and conducting middle and back office processes hinders many private funds in an increasingly democratized era of alts where speed, security, and scale are king," said Eliot Hodges, CEO, Anduin. "There is a deficit of modern infrastructure in the private markets. We built Anduin to fundamentally transform how private market players onboard their investors and interface with them throughout the lifecycle of their investment vehicles."
New financing will fuel the next phase in Anduin's growth: deepening the functionality and integrations of its core platform, and expanding beyond onboarding to better support the vital connection between GPs and their LPs and partners across asset classes and around the globe.
"Investor relationships are the lifeblood of the private markets. Anduin was founded to facilitate these relationships at every key moment, and we're excited to renew our support as they work to fulfill this vision," said Alex Moore, Investor, 8VC.
This announcement comes on the heels of significant momentum for Anduin. In 2022, over 4 percent of all global private markets capital was raised on the platform – which was made possible by Anduin's growing roster of leading private equity and venture capital firms, as well as fund administrators, law firms, and technology integrators.
"Collaborating with Anduin has enabled Simpson Thacher to provide private fund sponsor clients with a secure, market-leading technology platform that enhances the investors' experience and the efficiency around the complex fund subscription process," said Michael Wolitzer, Head of the Investment Funds Practice at Simpson Thacher & Bartlett LLP. "Clients are delighted to see how easy it is to onboard investors and access a centralized dashboard that automatically tracks investor status, comments, and documents in real-time."
Fintech News – The Latest News in Financial Technology.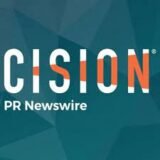 BusinessWire