Promontory MortgagePath LLC, a provider of digital mortgage and mortgage fulfillment solutions, has tapped Sue Shaffer as regional vice president of sales.
In her new role, Shaffer will leverage more than a decade of experience in community-bank advancement to help drive Promontory MortgagePath's mission to deliver flawless, tech-enabled mortgage fulfillment services, driving down the cost and time required to originate a mortgage.
"Promontory MortgagePath's continued growth is directly linked to our ability to help community banks resolve challenges in a way that makes sense for their business objectives and regulatory expectations," said Eugene Ludwig, Promontory MortgagePath's founder and CEO. "Sue's experience in working with banks and their state associations makes her uniquely situated to understand and help them responsibly fulfill their own growth objectives." fintech news
"As a passionate believer in community banking, joining Promontory MortgagePath is a natural progression for me," Shaffer said. "I look forward to supporting solutions designed to help community banks remain competitive in the face of intense competition and increasing costs."
Most recently, Shaffer was senior vice president for sales and marketing at CRA Partners, a turnkey compliance program helping safeguard seniors against theft, abuse and neglect. During 11 years with CRA Partners, she collaborated with community banks and state banking associations to support their Community Reinvestment Act efforts while creating a safe and secure environment for vulnerable seniors.
Shaffer's hiring comes on the heels of other strategic additions to the Promontory MortgagePath team, including adding two established industry executives to lead its Vendor Management and Client Strategy teams – Louann Bernstone and Debora Aydelotte – along with a seasoned client relationship manager, Carrie Mumma.
About Promontory MortgagePath LLC | NMLS 1532373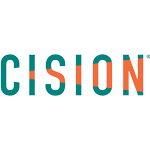 PRNewswire