Prospera Financial Services (Prospera) was announced as a 2020 Industry Awards finalist in both the Technology and Service divisions for Broker-Dealers with under 1,000 advisors by WealthManagement.com, a leading digital resource for financial advisors. In their sixth year, the "Wealthies" is the only awards program of its kind to honor outstanding achievements by companies, organizations and individuals that support financial advisor success.
Prospera was named a finalist in the Technology category for its COREngine Advisor Platform, a robust cloud-based advisor workstation solution built on the Salesforce.com chassis. With COREngine, Prospera advisors can manage all aspects of their client relationships, including both client personal and financial information, all on a responsive, mobile basis.Fintech News
Prospera was also named a finalist in the Service category for its Fundamental Behaviors Service Program. This program revolves around the 28 key behaviors of Prospera that embodies the firm's culture and helps guide employee interactions with each other and clients. From "investing in relationships" to "practicing blameless problem-solving" to "embracing change and growth", each fundamental behavior is reinforced in weekly huddles and real-life scenario training.
The WealthManagement.com Industry Awards recognize the firms who are bringing new innovations to market that make a real difference to the daily activities of financial advisors. In order to qualify, finalists had to demonstrate that a new initiative, program or enhancement to an existing platform either helped advisors manage their business more efficiently, enhanced service quality, smoothed business transitions, improved the understanding and use of various asset classes, or enriched the advisor/client experience through technology. The finalists were announced on June 16, 2020. This year, a virtual ceremony will be hosted in lieu of an in-person reception on September 10, 2020.
Prospera previously won two Wealthmanagement.com Industry Awards in 2015 in both the Transition Support and Service categories for broker/dealers with under 1,000 advisors for its Launch Your Way system and Gold Standard Service initiative. The firm also took home the award in 2019 in the Technology category for broker/dealers with under 1,000 advisors for its Advisory Portfolio Modeling Tool.
"We're honored to be recognized as a finalist for these prestigious awards. We strive to develop cutting edge technologies and solutions that help make the lives of our advisors easier," said David Stringer, President of Prospera.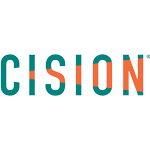 PRNewswire