The financial services industry veteran will lead service delivery for Provenir customers worldwide. Provenir, a global leader in data and AI-powered risk decisioning software, announced the appointment of Richard Kern as Senior Vice President of Global Professional Services.
As the head of Provenir's global professional services team, Kern is responsible for overseeing client delivery services, including implementation and design, strategic consulting, and training services for all Provenir customers in 50 countries worldwide.
Kern is an experienced global services leader with a demonstrated history of working with leading companies in the banking and financial services sector. Prior to joining Provenir, Kern was Vice President, Head of Implementation and Professional Services at Alkami Technology, a leading provider of digital banking services. Prior to this, Kern held senior-level positions managing professional services for Fiserv, Thompson Reuters (now Refinitiv) and Citigroup.
"We are pleased to welcome Rick to Provenir," said Geoff Miller, Chief Commercial Officer for Provenir. "He brings a wealth of industry knowledge and experience from his work with some of the world's leading brands in the financial services sector, along with a proven ability to lead diverse teams and deliver significant value for customers. Rick's role is crucial in supporting our global growth, as we support our customers' efforts to grow and transform their businesses, and to help them realize value from their investments in the Provenir platform."
"Disruption in the financial services sector is unprecedented and banks, credit unions and fintechs must boldly move forward with their data initiatives and AI-driven digital transformation efforts," said Rick Kern, Provenir's Senior Vice President of Global Professional Services. "I'm excited to lead Provenir's talented team of global services professionals, and to work alongside the leadership team to continue to build out our global resources and contribute to the company's continued success."
Fintech News – The Latest News in Financial Technology.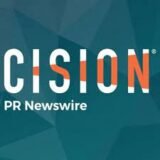 BusinessWire